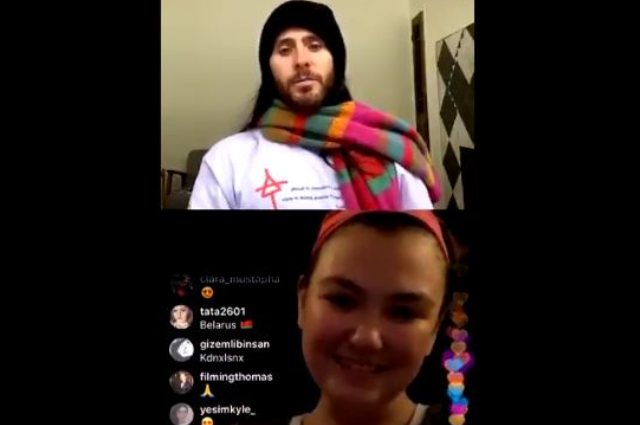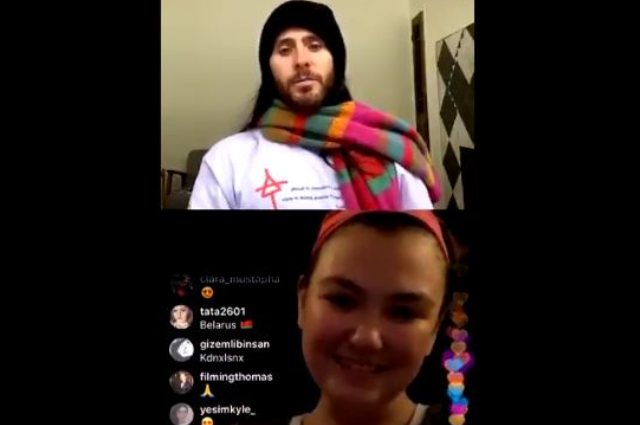 It's not everyday we get to see celebrities fangirling over their own idols, so watching Angelica Panganiban converse with Jared Leto through Instagram Live was a real treat.
The Kapamilya actress was one of a group of fans who scored a chance to talk to Leto, with the goal of providing updates and insights on their current situation.
==========
Related Stories:
==========
Angelica clearly looks awestruck and tongue-tied at the chance to talk to Leto. In a short clip that was saved by their fans, the actress described the moment as "surreal."
"I'm glad to hear you're safe and sound and at home, and I hope everything's okay for you guys back there." Leto says.
The two celebrities converse briefly about Angelica's accent, background, and current situation, before Leto gives his well wishes and regards to the Philippines.
"Tell everybody in the Philippines we love them and we miss them. It's been a long time since we played a concert there. We love the country, and we'd love to come back."
Ang swerte mo naman, @sectorkekz! #JaredLeto #AngelicaPanganiban #IGLive pic.twitter.com/eRLg9Txwze

— Troy David (@TheTrueHawkeye) March 24, 2020
(Photo source: Twitter – @TheTrueHawkeye)