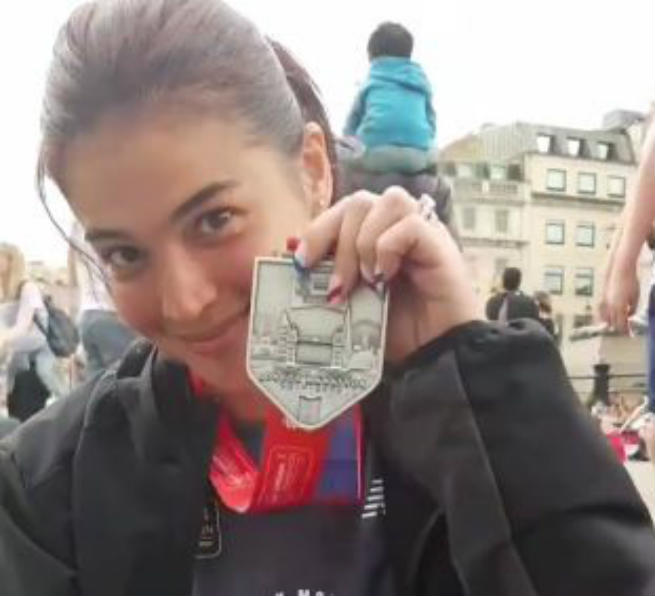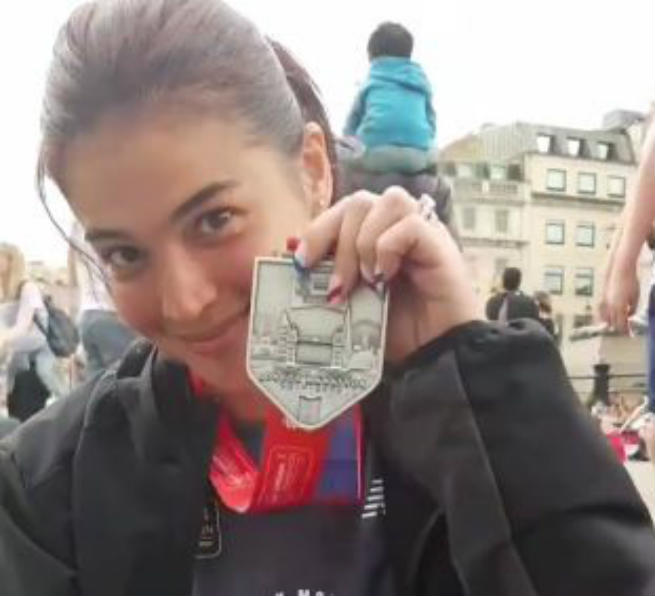 Anne Curtis finally made it through London Marathon's finish line, a 42-km run she did for the benefit of the Filipino children affected in the recent war in Marawi.
Though feeling fulfilled, Anne shared how it had been a difficult experience to the point that she almost gave up in the middle of the run but soon got back on track after remembering her main purpose in attending the event.
==========
Related Stories:
Anne Curtis flies to the UK with husband Erwan Heussaff for London Marathon
Anne Curtis reacts to netizens' comments on her muscular legs and thighs
Anne Curtis has a touching message and a sobbing photo of Luis Manzano on his birthday
==========
Anne wrote in an Instagram post: "And I did it!
Finished my Second World Major Marathon.
Time – 5:12.
The @londonmarathon was my hardest race. The hardest to get into and the hardest for me to finish. Don't get me wrong, the route is much easier than NYC but I did not expect the unusual London heat. The moment I hit 20km at 12:30pm. I had a hard time breathing, felt dehydrated, the sun was beaming intensely and at one point I wanted to give up (I know. So dramatic) but I knew I was running this for a cause."
"Running with a mission – For the FILIPINO YOUTH @unicefphils . As painful as it was, it helped me power through those 42 kilometres! I'd like to thank the Filipino Community here in London that were on the side lines cheering me on. You don't know how much it helped me. Thank you. I've read all your posts and I'm so touched by your kind words. Thank you so much! Mistakes and new learnings were made on this run but I'm just happy that I crossed that finish line. @londonmarathon you were amazing and my first ever toughest run but I'm coming back for you when I'm done with the world majors!! Just you wait. #Londonmarathon #LondonMarathANNEventure"
Anne have raised more than Php319,000 in her Simply Giving Page, 380% bigger than her target amount of Php84,000 which will go to UNICEF Philippines to support their programs for the children of Marawi.
(Photo source: Instagram – @annecurtissmith)