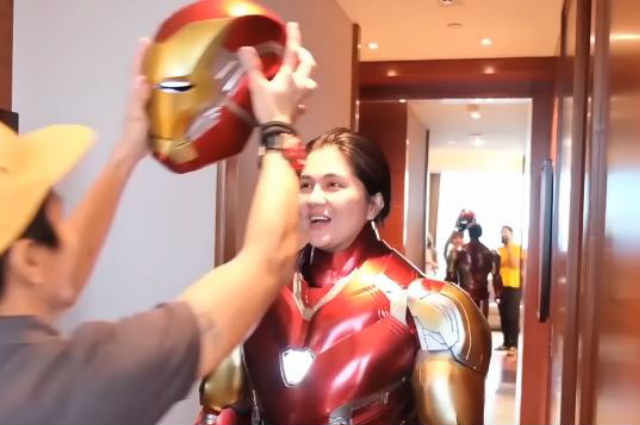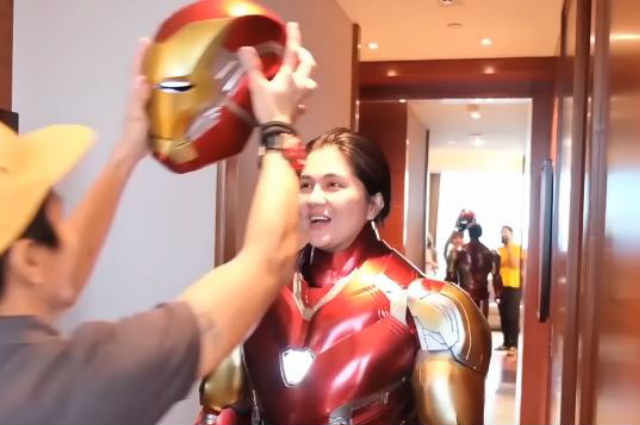 From a 'Mondragon' to 'Ironman' real quick for Dimples Romana as she tranforms as the iconic superhero and the favorite of her son Alonzo on his 5th birthday, Feb 12.
The 'Kadenang Ginto' star made up the idea after wearing 'Gladiator' attire in the finale of the hit series so she asked the costume designer Christian Mark Rodil to make the superhero costume for the surprise.
==========
Related Stories:
==========
Actress's son Alonzo can't believe that it's his mom who's inside the costume after dancing with the superhero.
Dimples made an extra mile for his son's birthday after being busy due to the hit series and thanked the designer in the description of the video in her youtube channel 'Dimples Romana Official'.
"Thank you Christian Mark Rodil for my amazing costume! I feel like a real superhero! Follow him on his instagram guys @markindustries."
(Photo source: Youtube – @Dimples Romana Official)