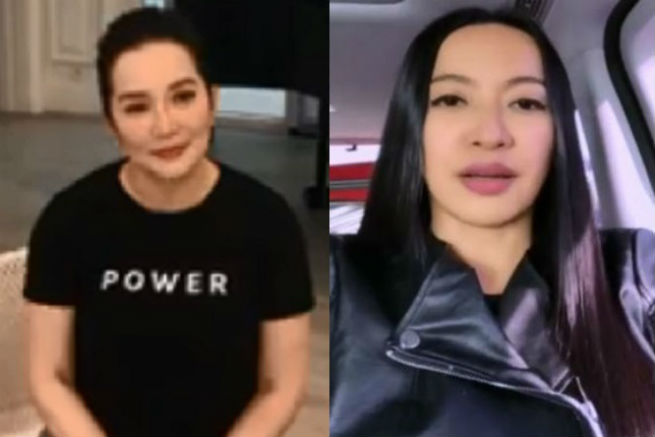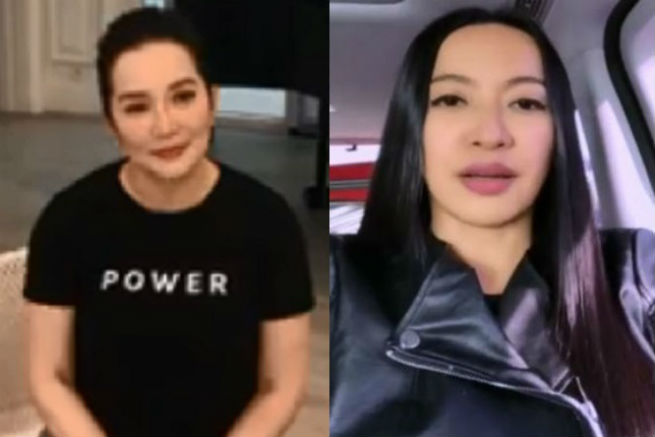 "Humility is VERY HARD for me… i am loving, generous, & hard working. But in my world to WIN- you need to 100% believe in yourself. Kailangan magtiwala ka ng bongga sa sarili para pagkatiwalaan ka… i went to the Feast of the Sacred Heart Mass Friday night- my mom was a devotee, 1 of her last gifts for me was a Sacred Heart of Jesus. I spent time thinking- ma pa-proud ba ang Mom & Dad na pinagLABAN ko sila? YES they would.
But my Mom would've scolded me sa pag "clapback" & for using my fluency in written English. My dad would have loved the feistiness BUT mapagsasabihan ako- "yung binansagan ng Mommy mo na female Ninoy hindi si Asec Mocha ang aawayin." May dugtong yan na "beautiful (that was his pet name for me) yung female version ko HIGANTE ang aawayin, hindi ang sundalo lang nya."
==========
Related Stories:
WATCH: Kris Aquino thanks supporters by giving away Louis Vuitton and Saint Laurent bags
Kris Aquino reacts to Mocha Uson calling her 'Queen': "You finally got something right"
Duterte on Mocha Uson's refusal to apologize to Kris Aquino: "I must also respect the people in my camp"
==========
NO- i am not referring to PRRD. #respect❤️ Walang plus points kay Presidente kung sirain nya ang alaala ng mga magulang ko… Sino ba ang pinaka makikinabang kung bastusin ang inambag ni Cory & Ninoy Aquino para sa demokrasya ng ??? Siempre yung nagnakaw nun… i'm sorry nagalit ako sa "nagtrabaho lang." Nakalimutan nung #girlboss na may sariling production company na matagal mag edit, especially when materials you're working with have to be digitally remastered to become high resolution.
From Korea paano ka naman magkaka time na maghalungkat ng footage ng tatay ko- na mismong Aquino library namin sa Tarlac hindi kumpleto ang videos from August 21, 1983? Tama kang wag mag sorry sa kin… Hindi ikaw ang MASTERMIND. Simple TRUTH- we both "endorse" products. Simple logic- aawayin ko ba si tita Susan Roces dahil Ariel ako & Champion sya? And you weren't deserving of the hatred from my fans & supporters.
Yung nagbabayad sa editors & writers mo ang dapat awayin at halukayin ang nakaraan, gawan ng memes at murahin- not you… i live in the territory of politically motivated hate because my last name is AQUINO- it's part of my DNA & identity. WE ARE PART OF HISTORY.
To @mochauson, I UNDERSTAND YOU… if you hit my parents again, i know TRABAHO LANG. P.S. when we lived in Boston, Baskin Robbins JAMOCA was my dad's favorite ice cream flavor. #lovelovelove #nextchapterplease ??????"
(Photo source: Instagram – @krisaquino / Facebook – @Mochablogger)