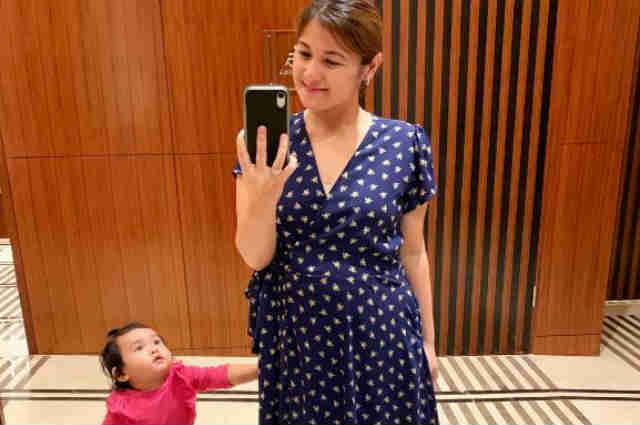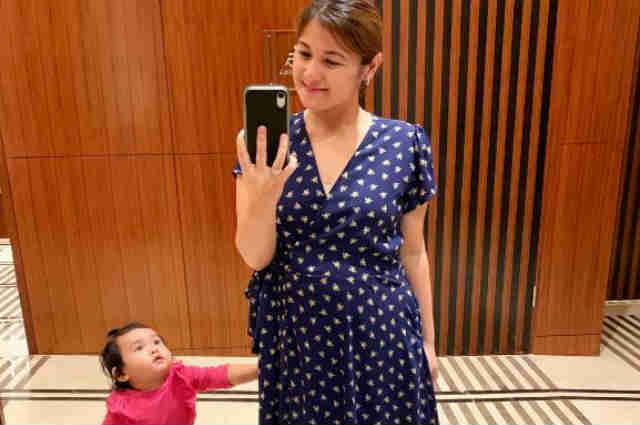 Actress Camille Prats will soon be welcoming her second baby with husband John Yambao and no one is more excited than their 1-year-old daughter Nala who will soon be an 'ate'.
In her Instagram post, Camille shared adorable mirror selfie photos of her and Nala as she showed off her baby bump.
=========
Related Stories:
Camille Prats announces pregnancy on Christmas
Camille Prats' daughter Nala celebrates her first birthday like a princess
Angelica Panganiban shares 'Sarah Ang Munting Prisesa' throwback photo with Camille Prats
==========
Camille wrote in the caption: "@nalacamilla : look mom i'm smiling too! ?
When you're trying to take a decent photo but your toddler won't go anywhere without you.? baby bump or buffet food? ??"
Camille and John announced the former's pregnancy on Christmas day last year.
Apart from Nala and her upcoming baby, Camille has a son named Nathaniel with her late husband Anthony Linsangan.
(Photo source: Instagram – @camilleprats)