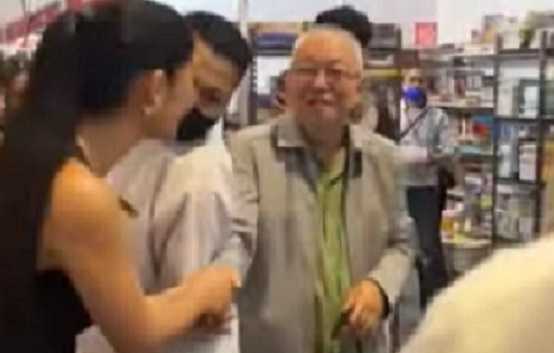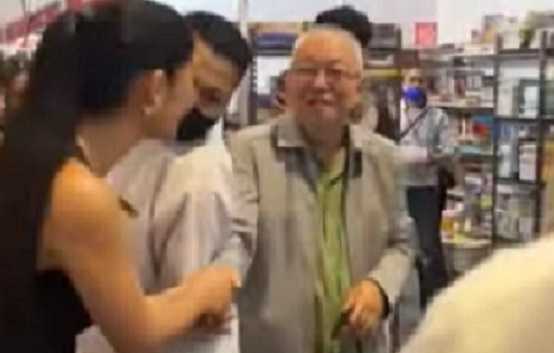 Netizens reacted to a recent incident involving National Artist for Literature Ricky Lee and former Miss Universe Pia Wurtzbach in a book fair.
Pia being guarded by security guards on her way to the stage when she chanced upon Ricky who happens to be a the book fair promoting and signing autographs for his book.
Pia stopped and acknowledge Ricky and even thank Ricky for his books. But the guard shoved Ricky away in line of his responsibility to protect Pia.
The incident did not sit well with some netizens as they find the action of the guard disrespectful. Here are some comments:
– "Sabihin na nating ginagawa nya trabaho nya. Pero naman, nag-stop si Pia para makipag kamay kay Ricky Lee pero si kuya guard, hinawi nya at brineak para tuloy sa paglakad si Pia. Ito namang si Pia naman, sunod lang."
– "Minsan kc oa na lng ang mga guard..kahit di nman ngkakagulo mga tao sa isang celebrity super protective cla"
– "Yup mali ang guard. Pia did stop for a second or two dapat huminto din ang guard."
– "Tingin ko hindi naman hinawi. Kung oobserbahin nyong mabuti, hindi tiningnan or kilala ng guard si Ricky Lee. Tapos naglalakad pa din si Pia. Kaya di rin tumigil yung guard. Sana nah stop si Pia para nakapg meet and greet sila ng maayos. Anyway, maliit na bagay. Lets all go on with our lives people."
– "Unfortunate. But he didn't know any better and was just doing his job. But so sad, and nakakahiya sa National artist natin Don't be too harsh on the guard, if he knew he would have acted differently."
(Photo source: Youtube screengrab – @ABS-CBN News)