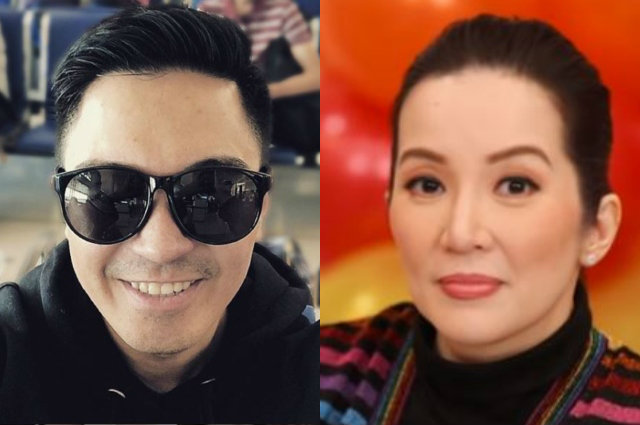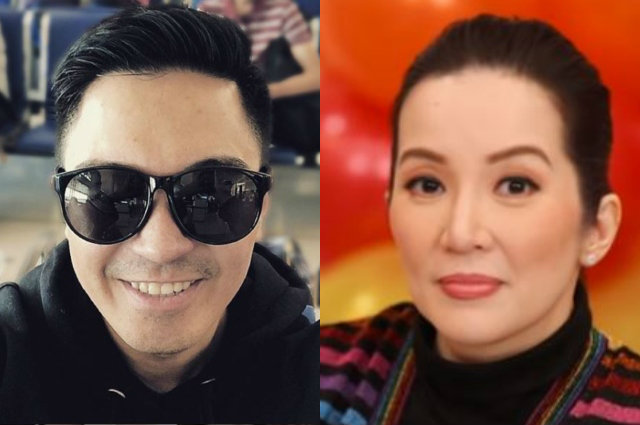 Atty. Jesus Falcis shared on his Instagram account a statement made by his brother Nicko Falcis that the qualified theft case filed by actress Kris Aquino against Nicko was allegedly dismissed in Taguig.
This after Kris Aquino posted a video showing documents indicating that the Taguig City Fiscal is charging Nicko Falcis in court with Estafa and Credit Card Fraud.
==========
Related Stories:
Nicko Falcis thanks Cristy Fermin for her comments on Kris Aquino / Philip Salvador issue
Kris Aquino hinamon ang Falcis brothers: "On March 8, let's see each other"
Kris Aquino's qualified-theft complaint vs Nicko Falcis dismissed by Makati Prosecutor's Office
==========
Here is the complete post:
"PRESS STATEMENT OF NICKO FALCIS
ON THE RESOLUTION OF THE OFFICE OF THE CITY PROSECUTOR OF TAGUIG
​Last March 07, 2019, the Office of the City Prosecutor of Taguig issued a Resolution (1) DISMISSING the complaint of Kris Aquino for QUALIFIED THEFT, (2) finding probable cause for Estafa, and (3) finding probable cause for violation of R.A. 8484 or the Access Device Regulation Act of 1998. ​
Taguig prosecutors correctly dismissed the complaint of Kris Aquino. They had no choice otherwise they would appear grossly ignorant of the law for there was clearly no taking of property. But their finding of probable cause for estafa and violation of R.A. 8484 smacks not just of gross ignorance of the law but of the manifest BIAS and grave abuse of discretion of the prosecutors. ​
I am reminded of what Kris Aquino has told me during the course of our professional relationship and during the height of her publicity stunts accusing me of qualified theft – "Nicko, malakas ako sa Taguig, San Juan, at Quezon City." This was the reason why my lawyers filed a motion for inhibition in Taguig, which was denied, because most of the prosecutors handling the case were appointees of former President Noynoy Aquino, the brother of Kris Aquino.
​The Taguig decision is absurd and ridiculous when compared to the logic and findings of the Office of the City Prosecutors of Makati and Pasig, who we are grateful for not having buckled under the pressure of an Aquino. The prosecutors of the two cities have emphasized that there was no violation of R.A. 8484 because the credit card I used was in my name and was not stolen, lost, expired, revoked, canceled, suspended, or obtained with intent to defraud.
​The Taguig prosecutors seem to be lawyering for Kris Aquino when they found probable cause for estafa, a charge which was nowhere to be found in the complaint of Kris Aquino! Such decision violates my right to due process, where I have to be informed of the charges filed against me and given the opportunity to respond to the charges. ​My lawyers recall the first sign of bias from Taguig when they weren't given a copy of the complaint on the first day we asked for it last year."
(Photo source: Instagram – @nix722 / @krisaquino)