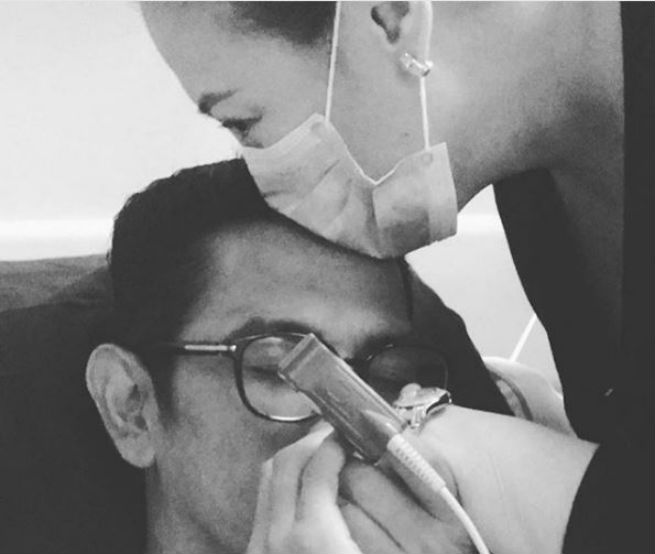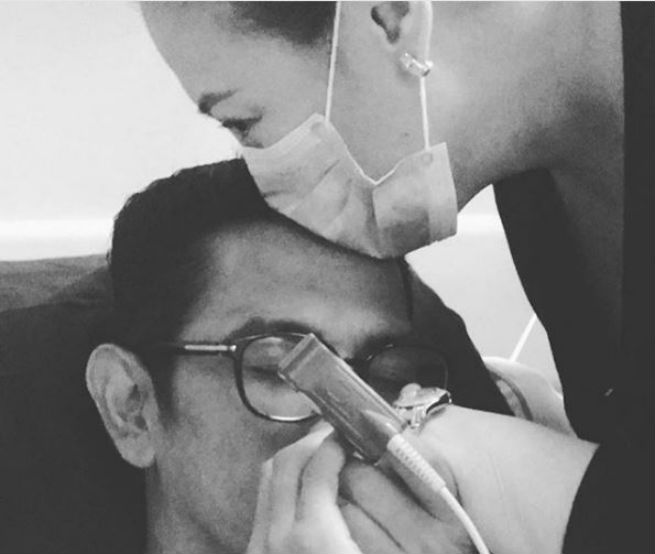 Gary Valenciano, being the resilient and spiritual person he is, remained strong and is gradually recovering after undergoing an open heat surgery.
His good friend and co-judge in 'your Face Sounds Familiar' Sharon Cuneta made sure to visit Gary in the hospital and made efforts to make him laugh as she told stories about how the competition was going while ha was away.
==========
Related Stories:
WATCH: Gary Valenciano sends message of thanks to all his supporters
Angeli Valenciano assures fans that Gary V is doing fine; asks for prayers
Gary Valenciano to supporters: "Let's not worry, ok? Let's just be prayerful"
==========
Gary's wife Angeli Valenciano shared a touching photo of the two on Instagram while the Megastar was saying a prayer to Gary.
Angeli wrote: "Someone made a surprise visit to the CCU and brought so much joy to my husband. He said 'don't make me laugh!' as she relayed stories about their new show. She said he was in all their thoughts during the taping of Your Face Sounds Familiar that he had to beg off from."
"She said the most beautiful prayer for Gary and we were so blessed with her sweet and touching gesture. No one has really been allowed to see him due to infection risks but I guess with this special sister we decided to take an exception. Praise God for sibling love. Bless Shawie Lord Jesus! #garyvalenciano #sharoncuneta #siblinglove #yourfacesoundsfamiliar #openheartsurgery #prayer #thevalencianos #barangaypangilinan
NOTE: Senator Kiko Pangilinan is my brother (hehe)."
Gary underwent heart surgery due to a blocked artery in his heart.
(Photo source: Instagram – @reallysharoncuneta/ @angelipv)