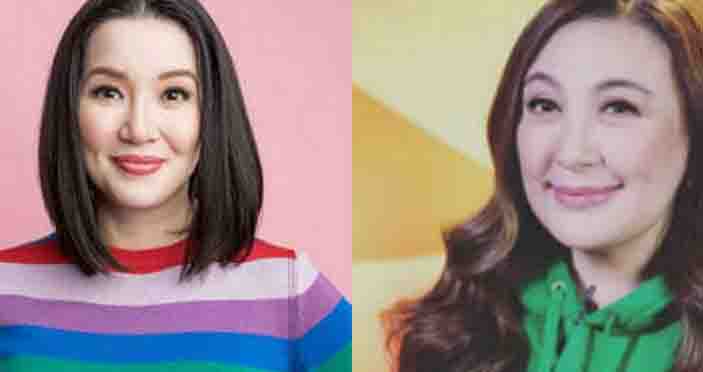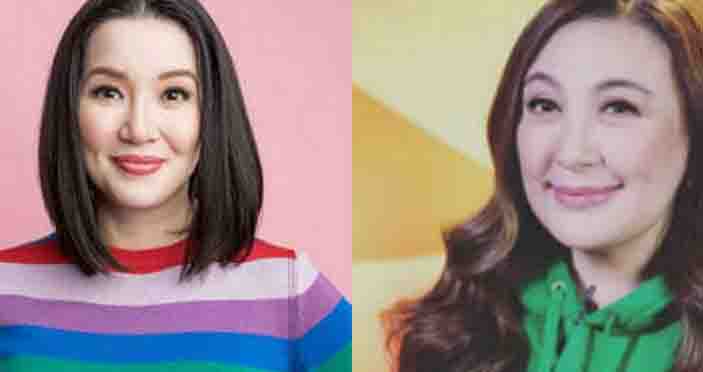 Sharon Cuneta revealed to her fans and followers how Kris Aquino supported her when the Megastar was being bashed for a movie project cancellation. According to Sharon, it was only Kris who offered to support her.
On her Instagram account, Sharon narrated how Kris stood up for her:
==========
Related Stories:
Sharon Cuneta 'infuriated' upon learning Kris Aquino's financial and health situation
Sharon Cuneta on Kris Aquino: "We have no problem and I certainly do not want to cause one"
Kris Aquino and Sharon Cuneta share their gifts to each other
==========
"How can I not like or love Kris Aquino? Let me share with you something, and then something else that I never told Kris. Remember when there seemed to be a daily influx of mean and catty posts from my bashers/haters, and had I wasted time in reading most of them, I'm sure they also would have been painful? This was during the time of that movie that did not push through and all the reasons behind it.
With all due respect to all my other friends in showbiz, and without any sama ng loob or anything of the sort towards any of them: I need you to know that it was ONLY KRIS who sent me a message that included these words; I LOVE YOU AND I WANT TO FIGHT FOR YOU! Now this, Kris, made me cry. I kept it to myself because I didn't know how to react. Truth be told, I probably expected too much from other friends – one in particular: whom I thought was my protector and one of my best friends no matter what; one that would've at least said something about how a
true gentleman should've acted, meaning, hindi dapat ako binabastos kasi babae ako. But nope. No one came through for me.
And your message surprised and shocked me. Kasi si Kris Aquino ka. And I couldn't believe how willing you were to put your name on the line and defend me in your own way. And kung makapal at mangga-gamit lang ako, my gosh I would've accepted your offer and sat back and watched the effects of your power. But no. These words, "I love you and I want to fight for you" shall forever be etched in my heart, and in my memory. These are what mattered to me then (ewan lang pag mas malala someday na may dadating aba after all of God's blessings to me this year, WE CAN VOLT IN! Hala!). Seriously, and sincerely, thank you Beej from the bottom of my heart. I will never forget that sweet and brave gesture. Love u. @krisaquino"
(Photo source: Instagram – @reallysharoncuneta / @krisaquino)