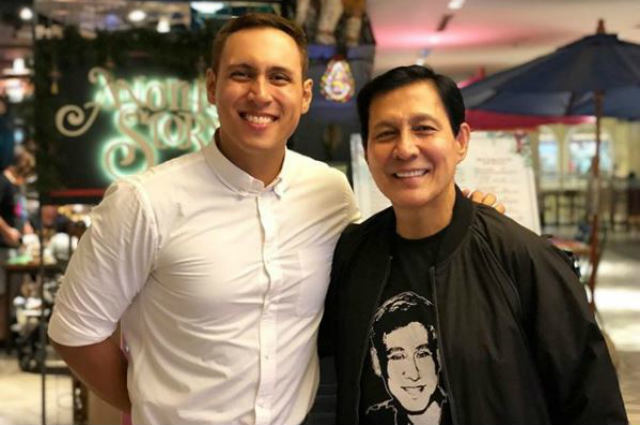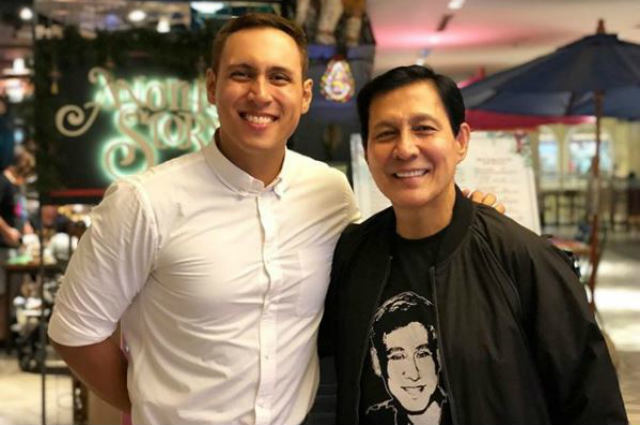 Veteran actor Tirso Cruz III now has a pastor son as former actor and 'Pinoy Big Brother' alumnus Bodie Cruz is set to be ordained as a pastor.
On his Instagram account, Tirso shared his proud dad moment as he posted a photo of him and Bodie alongside his daily letter for his late son TJ Cruz, sharing how his brother will officially become a pastor.
=========
Related Stories:
Bodie Cruz posts heartfelt farewell message for late brother Teejay Cruz
WATCH: Tirso Cruz III gets a birthday surprise from "The General's Daughter" cast and crew
Tirso Cruz III posts last photo with late son TJ alongside his heartfelt poem for him
==========
Tirso wrote: "GODly heavenly morning TJ. Today is a very special day for us, and more so for your brother @bodiecruz . As we Christians would say, "This is the day that the Lord has made, we shall rejoice and be glad in it!" Today Bodie will be ordained and officially become a full fledged Pastor of Victory church. We are all very excited for this event as I know you would have been too if you were here. I know how much you love amd how proud you are of your brother. I hope and pray the Lord allows you to look down from heaven and watch the commencement exercise. Missing you a whole lot. We love you TEEJ!
#nevertobeforgotten❤️
6/18/19"
Before becoming a pastor, Bodie starred in several television shows and joined the second season of "Pinoy Big Brother".
(Photo source: Instagram – @bodiecruz/ @tirsocruziii)