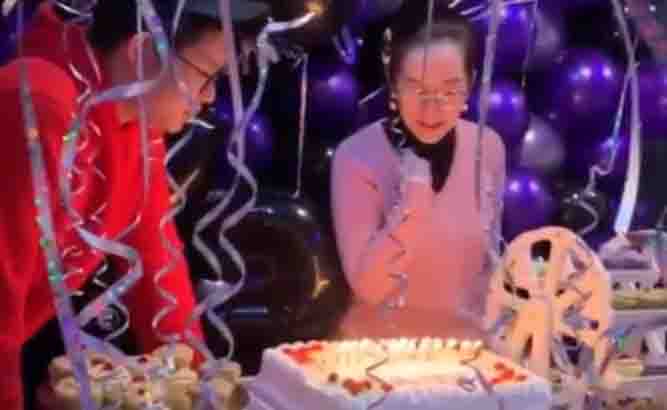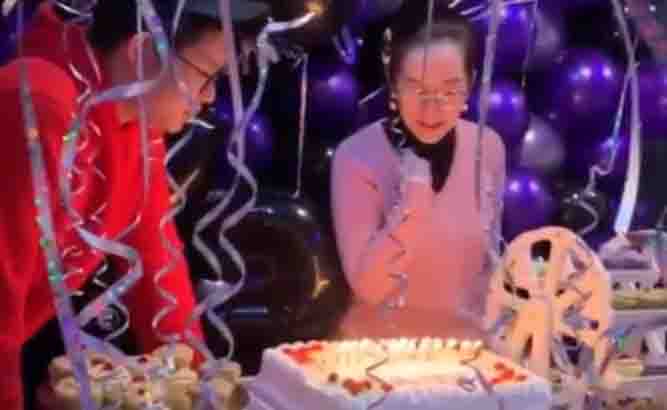 Actress Kris Aquino celebrated the 12th birthday of her youngest son Bimby Aquino-Yap last April 19. It was just a simple party but a meaningful and special one for Bimby. On Instagram, Kris shared a video showing a sneak peek of what happen during the party.
The video comes with the following caption:
"i love your balloons" (3rd time); "you're making your wish?" Bimb: "i have to pee" "You can pee later." Rochelle: "Baka maubos ang kandila." Bimb: "Can i blow it now?" Everyone chorus: "Wait lang" Rochelle & Bincai: "Kuys, dun sa side ni mama." Me: " i love the balloons, oh my God, they didn't do this for me." That was bimb's surprise, concept i found via @pinterest.
THANK YOU to @alvingagui's party supplier because they worked to make this happen until almost 3 AM on Good Friday. Alvin also found the specific Sony Bravia 4K (sorry i'm not a gamer) that Bimb said was the match for his PS4. This was his birthday gift request, new grades nya highest was 99, lowest was 92, with everything we went through HE KEEPS AMAZING ME.
Thanks to @mbakery_ph because they accepted our Holy Week order for bimb's favorite cookies, and 1 of my all time favorites, #COSTABRAVA for bimb's birthday cake & my cupcakes.
i love their pandan & ube ones- bonus life celebration for me, too. nag agaw buhay ako after giving birth to bimb, had BP that was 200/120, had a pulmonary embolism but reacted so badly to heparin, needed 9 bags of blood to be transfused, then a vascular surgeon operated on me to stop the internal bleeding- truth is Bimb who was 5 weeks premature was okay after 1 week, we stayed 11 days in the hospital because i wasn't okay. No issue dito BUT maybe it will shed light why i was fine to just have bimb in ??- we were discharged & his dad was already in the All Star Game, my family was busy campaigning for the 2007 Senate elections, and quietly nag shoot sa min pauwi because "exclusive" was just Nancy, my Buzz EP. 7 PM after her commitments, my mom hinatid na si kuya josh who was w/ her the whole time. Nag Mass kami in the serviced apartment we'd stayed in while waiting for our home to be completed.
An anecdote about what my mom said i'll need bimb's permission- but the 2 of us laugh about it til now because it's a memory na his larger than life LOLA CORY is just like every other Filipino lola. Part 3 of 3 (moment ni BIMB, sa ig story na lang yung selfie)"
(Photo source: Instagram – @krisaquino)