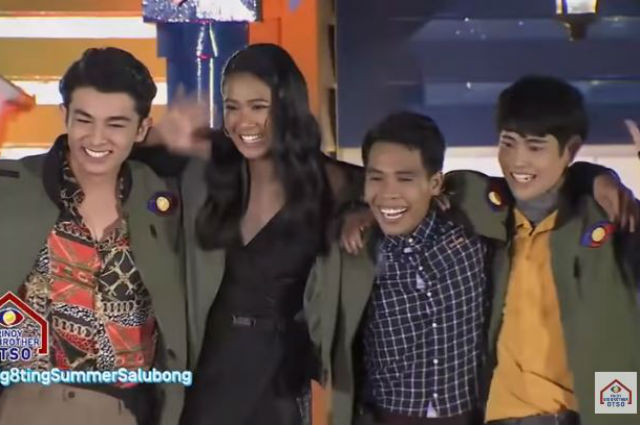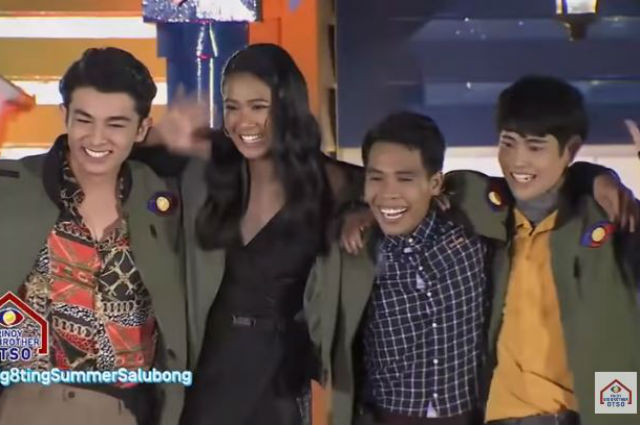 "Pinog Big Brother: OTSO" Adult Big 4 housemates Yamyam Gucong, Fumiya Sankai, Andre Brouillette, and Lou Yanong officially returned to the outside world after big Brother bid farewell to them.
In the recent episode of the Kapamilya reality show, Lou, Andre, Yamyam, and Fumiya exited the house as Big Brother will welcome a new set of teen housemates.
=========
Related Stories:
Yamyam, Lou, Fumiya at Andrei pasok na sa PBB BIg Four
WATCH: Lou Yanong is officially Andre Brouillette's girlfriend
Andre Brouillette's dad to Lou Yanong over their kiss: "You can't control it, he's too beautiful"
==========
The four adult housemates will soon know their standing in the show for a possible return inside the Big Brother house together with other housemates from the previous and succeeding batches.
(Photo source: YouTube – Pinoy Big Brother)