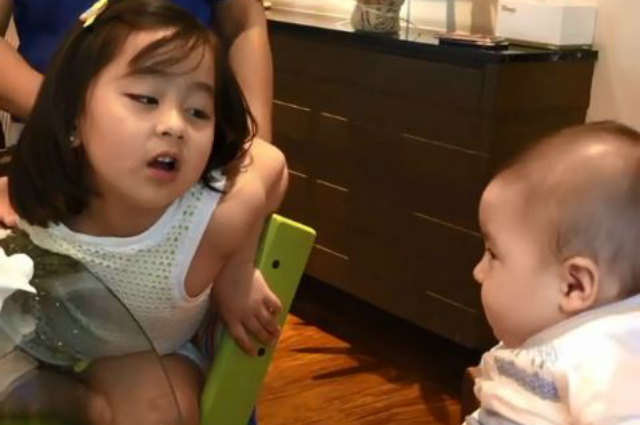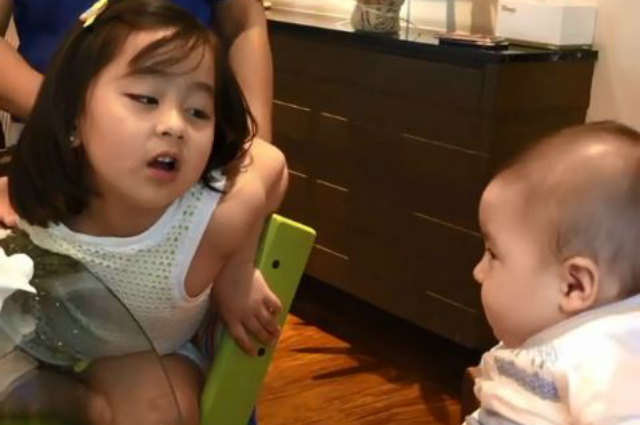 Celebrity baby Scarlet Snow Belo is undoubtedly an entertainer as she never fails to put a smile on netizens' faces with her adorable photos and videos shared online.
But apart from being an online favorite, Scarlet is also the sweetest aunt to her nephew Hunter James Pitt as she makes sure to delight him with her charm.
==========
Related Stories:
WATCH: Hayden Kho learns ballet for Scarlet Snow Belo
WATCH: Scarlet Snow Belo shows off voice acting talent
WATCH: Cute 'Aling' Scarlet Snow selling orange juice
==========
Celebrity doctor Vicki Belo shared a video of her daughter and grandson as Scarlet tried to entertain Hunter with a cute conversation.
Vicki wrote in the caption: "We have twice the joy in our home because of sweet ate @scarletsnowbelo helping to take of Hunter James Pitt."
Hunter is the son of Vicki's daughter Cristalle Belo.
(Photo source: Instagram – @victoria_belo)