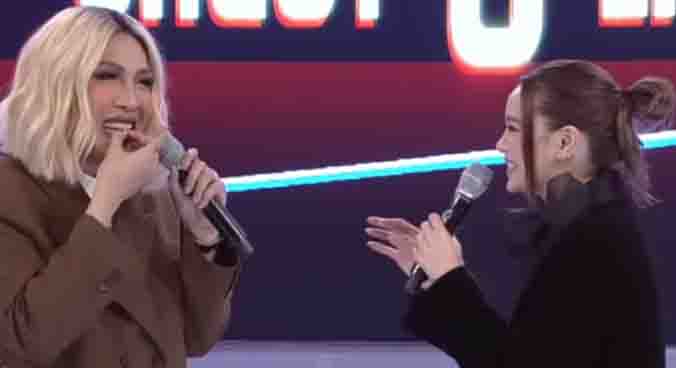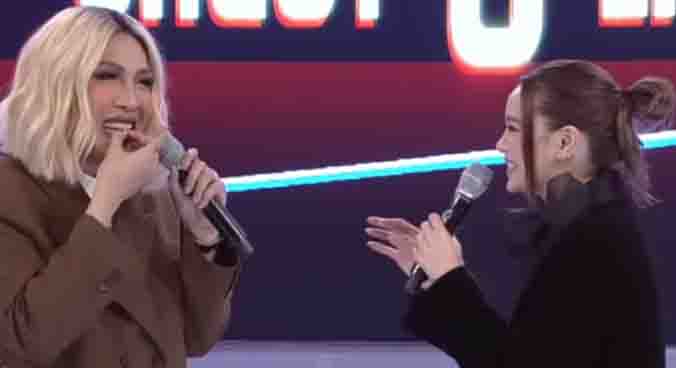 Lovely actress Arci Munoz took Vice Ganda's challenge while being one of the guests in GGV, by eating a fried super worm. Gandang Gabi Vice is popularly known to have playful games for their visitors in the set.
The "Sagot or Lagot" challenge asked Arci to name a person that she has worked with in the industry to have a bad odor. She is either to answer it or just eat the exotic food. She boldly told the host that if she encounters one, she definitely tells the person, but, she mentioned that she never experienced one. Therefore, she accepted the challenge of eating a single fried super worm whom Vice even shared the piece to convince her.
Viewers were in awe to see how the actress sportily tasted the unusual delicacy, showing everyone that she certainly has no air.
She almost spits the water when Vice told her that not munching the worm, means making it crawl inside her. Despite the odd scene, Arci maintained her poise and just had fun.
(Photo source: Youtube screengrab – @ABS-CBN Entertainment)