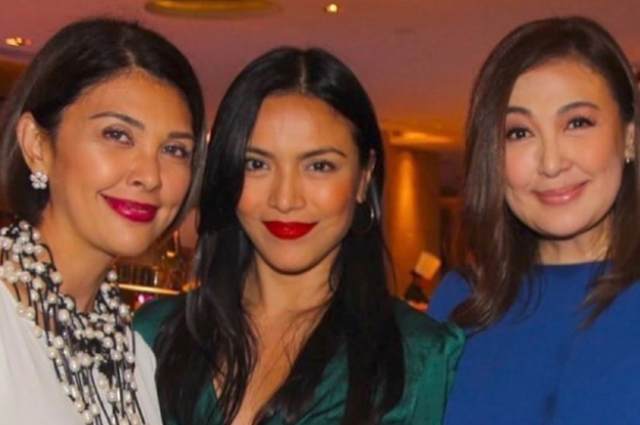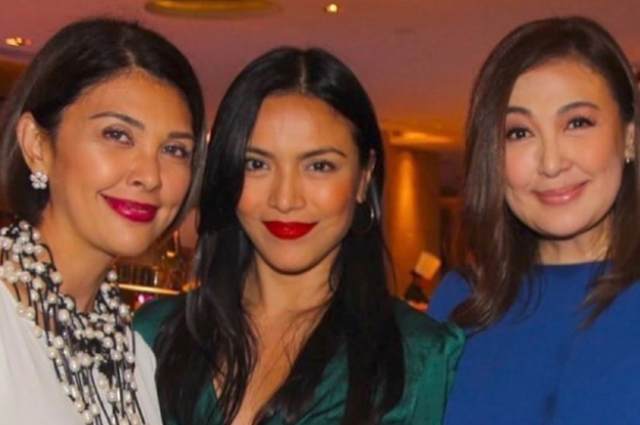 Actress Ciara Sotto sent out her gratitude to her two icons – Megastar Sharon Cuneta and Concert Queen Pops Fernandez as she celebrated her 40th birthday.
In her Instagram account, Ciara posted a photo with Sharon and Pops. She expressed her love and admiration for the two as they served as her inspiration. She considered herself lucky and blessed because they were both family for her, Sharon as her first cousin and Pops as her mother's goddaughter.
==========
Related Stories:
==========
Ciara also said that she will always be a fan-girl of the two not only because of their showbiz career but also because of their strength and character.
"Grateful for Ate Sharon @reallysharoncuneta and Ate Pops @popsfernandezofficial !!!👑👑 My 2 icons who, luckily, I grew up with! I would always be in high spirits when I know they're in our house and I would just observe them and watch every show and concert. They are both beautiful inside and out. The inspired me a lot and influenced me so much. When I'd watch them on TV, I knew I wanted to be like them. I am very blessed that they are both family to me. Ate Sharon is my first cousin, and Ate Pops is my mom's goddaughter. That's why I grew up with them. I will always be a fan-girl of these gorgeous and talented women, not just because of their titles in showbiz, but because of their strength and character. Both very strong and resilient as a person. I love you both so much!!! Thank you for taking care of me when we're together and for always making me feel like your baby sister. 💜💜 #gratitude #roadto40"
(Photo source: Instagram – @pinaypole)