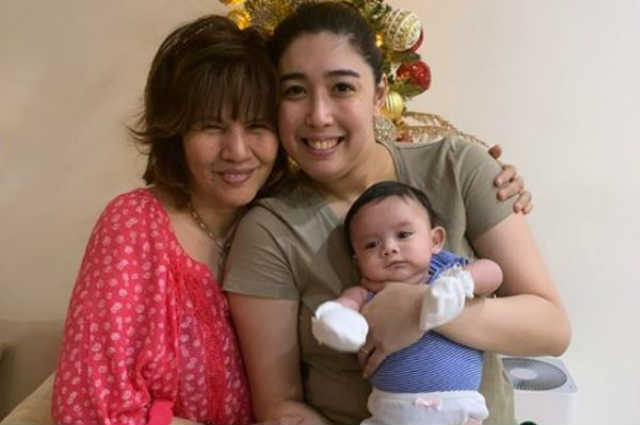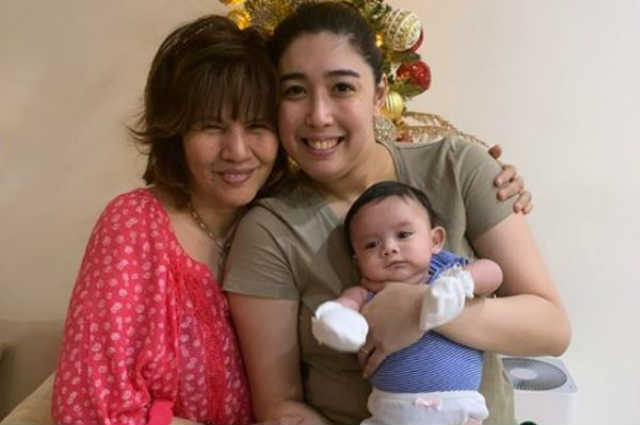 Dani Barretto just recently welcomed a new member of their family as she gave birth to her baby with husband Xavi Panlilio earlier this year.
While she earlier revealed that she and her dad Kier Legaspi have not been in good terms, Dani remains close to her paternal grandmother Hershey Legaspi who finally had the chance to meet her grandchild Millie.
==========
Related Stories:
Dani Barretto officially ends rift with Bela Padilla: "We always find our way back to each other"
Bela Padilla visits Dani Barretto and baby Millie following rumored rift
WATCH: Dani Barretto shares birthing journey in latest vlog
==========
In her Instagram stories, Dani shared a photo of her with her baby Millie and grandmother Hershey along with the caption: "So happy Momsy and Millie finally met! I missed you mama!"
In one of her previous vlog, Dani opened up about her relationship with Kier and admitted that the two of them have had a rift for the past years.
She said: "I haven't spoken to my dad in 6 years. the last time we spoke, we were not in good terms and up until now we're still not in good terms."
"We had like a brief relationship, which was like, two months and it was nice. I'm not gonna say naman na parang I didn't love him or I'm not gonna say na I don't love him. it's just like that, I guess, when you're apart for so long and you already grew up, and nasanay ka na na wala yung tao sa life mo, you just feel like.. Not naman you don't need the person but it's more like you're okay without them," Dani explained.
(Photo source: Instagram – @danibarretto)