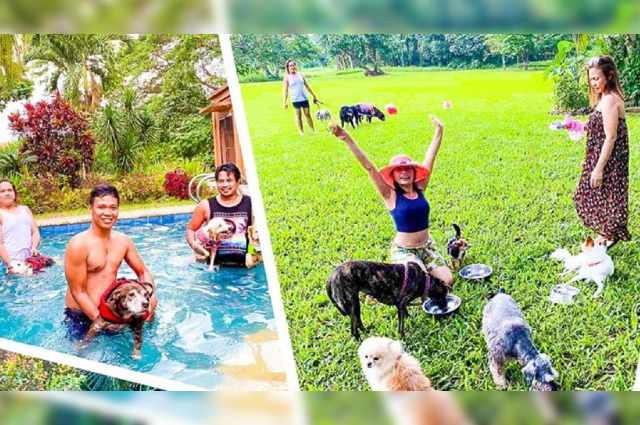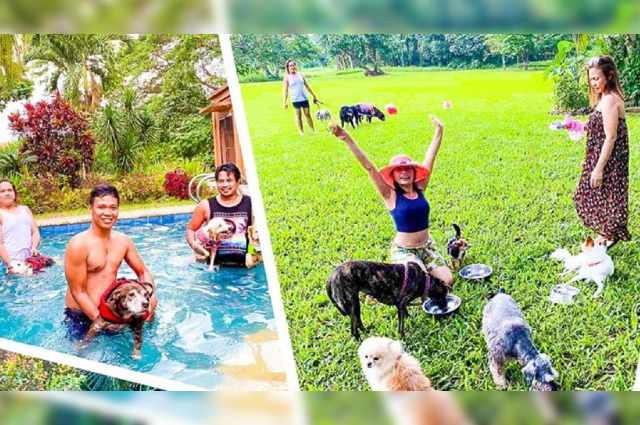 Multi-awarded TV broadcaster Korina Sanchez gave a treat to her staff, pets and fostered dogs as she brought them to Tara Wood Farms for an excursion.
In her Instagram account, Korina posted a photo collage taken during their excursion. According to Korina, she gave them a treat because they have been in a lock down for 6 months. Korina also shared that her staff and dogs will be staying in Tara Wood Farms located at Tanauan, Batangas for 3 days and 2 nights.
==========
Related Stories:
==========
Korina wrote:
"OMG, my heart is FULL. Planned this excursion of my staff and all my pet and fostered dogs to Tara Woods Farms for a while now. Nasisira na ang ulo ng mga staff locked down for six months!!! Imagine. And the poor animals have little space in the different homes I manage. In Tara Woods you can bring your pets to run unleashed for almost as far as the eyes can see. This is a dog's happiness, freedom. 😍🐶. But they have to be safe and healthy too!
So complete attendance: my dogs: Goya, Chelsea, Cocoa, two new aspin pups of our househelp, Lily and Alex the chichuahuas, Buddy, Princess, Burger and Trina, and my fosters Zen and Nacho the pitbulls, Sydney the aspin mixed breed and Chika the chow. 🤗😄😘
Kulang lang si Kolette because hahanapin ni Lola Judy and Bishop who I'm caring for because he has a heart something. Nag pranic healing kami kanina for Bishop the shihtzu. 🙏
The dogs get to run and swim and eat and bond. And the human caretakers are FREE in open, covid-free space. For three days and two nights! Am sooo happy for them. Life is made up of such special times, right? Where and when everyone is just…HAPPY.😘😍🥰😄
Email me if you want to book your furbabies at Tara Woods Farm and Country House korina_abs@yahoo.com. It is in Tanauan, Batangas just 1 1/2 hours away from Manila! Good is great, too btw. Also a wonderful events place. Give your staff and furbabies some breathing space guys.✔️👍💋💚The best life is giving everyone else their #BestLife"
(Photo source: Instagram – @korina)
FEATURED VIDEO: