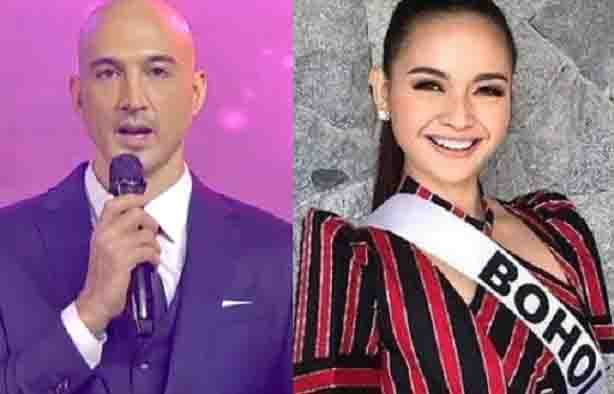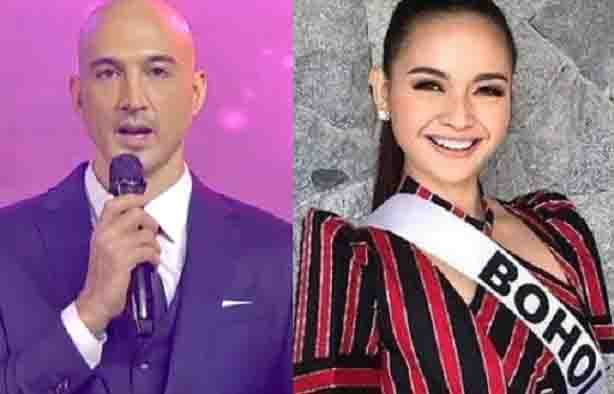 The management of Miss Universe Philippines issued an apology to KC Montero for the edited Q&A video with Miss Bohol l Pauline Amelinckx that was aired during the pageant that made KC looked like he is being rude to Ms. Amelinckx. Miss Bohol already defended KC but the critics still keeps on posting rude comments.
On its Facebook page, MUP showed the actual and edited video of KC and Amelinckx to clear the issue. MUP also posted the following:
"We would like to apologize to our host, KC Montero, if the edited version of our show seemed to portray him in a negative light. Due to the constraints of airing on TV, we had to cut down on the interaction between our host and some of the contenders. In doing so, he may have inadvertently been portrayed as something else other than a witty, engaging, and consummately professional host.
He did an amazing job putting all the contenders at ease while entertaining the viewers with his witty banter. KC MONTERO WAS A GREAT HOST and the organization would love to work with him again in the future."
KC also reacted on his Twitter account by posting the following:
"To everyone that has been waiting for the full version of the joke between me and Ms. Bohol. Here it is. To all the mean people that have been bashing me here, I hope you feel good about yourselves. .. "
To everyone that has been waiting for the full version of the joke between me and Ms. Bohol. Here it is. To all the mean people that have been bashing me here, I hope you feel good about yourselves. .. https://t.co/A5c05vNdEo

— KC Montero (@KCMontero) October 27, 2020
(Photo source: Facebook – @Miss Universe Philippines / Instagram – @baby.cesar22)