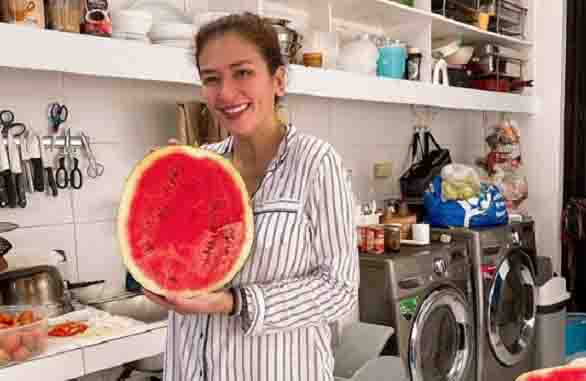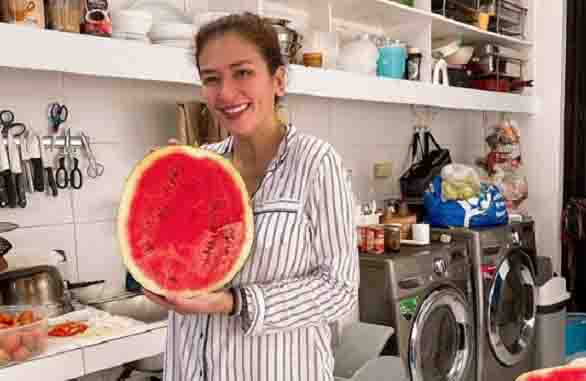 Netizens reacted to a photo posted by singer actress Zsa Zsa Padilla showing how glad she is it's watermelon season. Netizens reacted not because of the watermelon, but they took notice of Zsa Zsa's dirty kitchen.
One netizen said: "And dumi ng kitchen." To which ZsaZsa replied: "yes. That's why it's called dirty kitchen! And we have 7 fur babies now running in and out. Love them"
Another netizen said: "I noticed too.. Washer/dryer in the kitchen?
And ZsaZsa said: "dirty kitchen po yan. Please watch IG stories to see whole set up."
And another netizen posted the following: "Napaka unorganized naman."
To which ZsaZsa reacted: "how's your dirty kitchen? Perfect? Good for you!"
On her Instagram Stories, Zsa Zsa decided to post a video of her kitchen to show everyone the difference of a kitchen from a dirty kitchen:
(Photo source: Instagram – @zsazsapadilla)