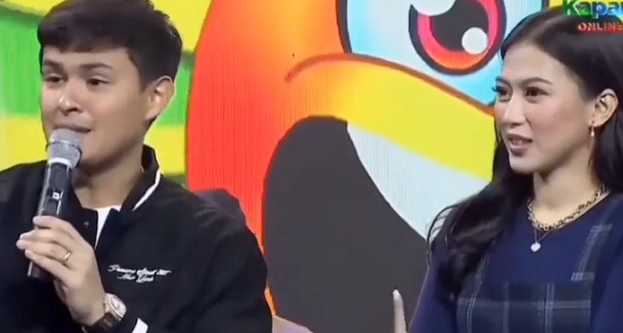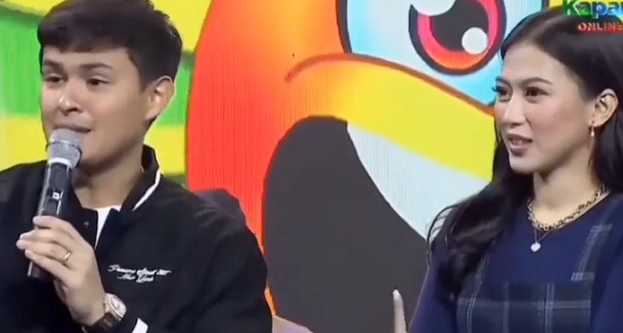 Netizens reacted to the recent jokes made by Alex Gonzaga to actor Matteo Guidicelli. The said jokes were made by Alex in one of the episodes of TV5 'Laugh Out Loud.'
In a number of times, Alex was mentioning in jest Maja Salvador who happens to be Matteo's former girlfriend. Matteo obviously was not comfortable with it and before the program ends decided to call out Alex and respectfully asked Alex to put an end to the jokes.
"May konting mensahe po ako sa tropang LOL, especially sa'yo Alex. Napanaginipan ko ito kagabi at nagpray ako, na tigilan na natin ang magbiro sa mga asawa natin kay konsehal at sa asawa ko dahil mga 'ex' na yan eh. Kagabi umiyak na talaga ako dahil sa'yo. Nasasaktan ako para sa asawa ko. I-respeto na lang natin ang mga asawa natin," said Matteo.
Netizens praised Matteo for standing his ground specially now that he is married to actress Sarah Geronimo.
Here are some of the comments from netizens:
– "Yan ang lalake, straight to tge point, face to face i-a-address ang issue hibdi yung puro pagpaparinig sa social media."
– "Even their "jokes" are so sickening that even Matteo had to speak up ON AIR and call out alex and asked her to stop pushing him onto other women even if it's "just a joke" because he IS a married man"
– "I do not find Alex G. sense of humor funny. It's unclassy and insensitive. Matteo Guidicelli served her right."
– "Grabe galing ni matteo guidicelli, ganito dapat ang lalaki 🥺 sobrang squammy at unfunny naman kasi ni alex gonzaga grabe the secondhand embarrassment."
– "HOW INSENSITIVE ALEX GONZAGA."
– "alex gonzaga getting called out on the national television is so satisfying. she's so problematic and not funny at all."
– "Super disrespectful. Pero ano ba naman ma-expect natin sa show that has an enabler and apologist like Alex Gonzaga as host."
(Photo source: TV5 – Laugh Out Loud)