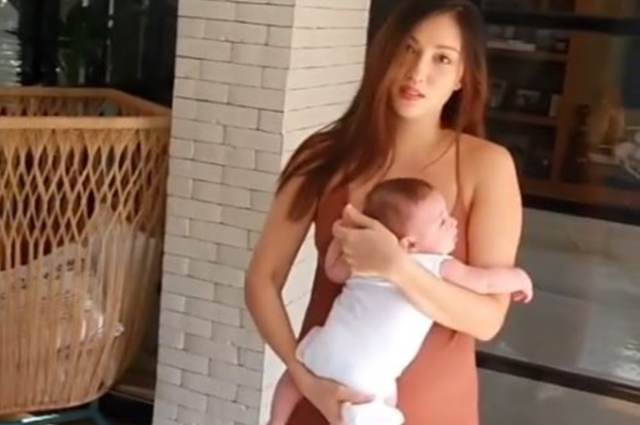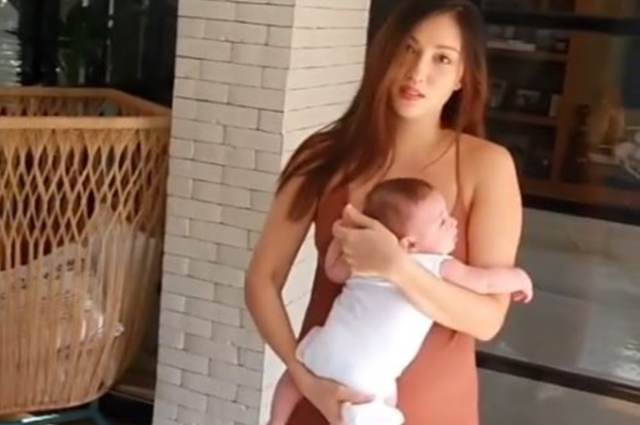 After a few months of wait, finally, Thylane Katana Heusaff Bolzico was revealed in a video posted on the official Instagram account of Solenn Heussaff.
In a long while the Bolzico couple had been very reserved in showing the face of their little angel – making it a privacy they wanted to have to secure for the safety of their daughter Thylane. Before, they just posted a picture revealing the eyes of their baby which seems to get very likely of his father's.
==========
Related Stories:
==========
They even posted a tease where they were supposed to expose the baby's face but later on it was just an edited face swap with the videographer's face.
On the video recently uploaded, it is evident that the baby got her mom's rosy tone and fine complexion. Actress, artist and model Solenn Heusaff held the baby on her arms as Nico Bolzico, Argentine soccer player, entrepreneur and influencer records the moment of her wife and daughter. It was seen in the video how Nico pulls out a prank on his wife telling that the water gone bad showing a water bottle that has an evil face drew on it.
"Only Nico. What will happen in 2 weeks or more from now? Stay home guys and make sure to drink a lot of water and stay healthy. Dont become like Nico." Solenn captions along with their sponsored water supply.
(Photo source: Instagram – @solenn)