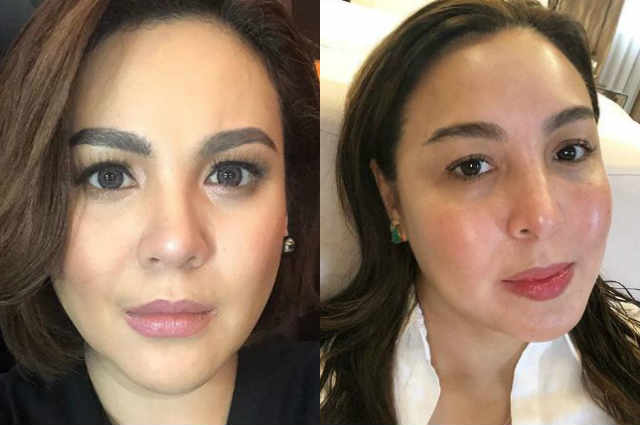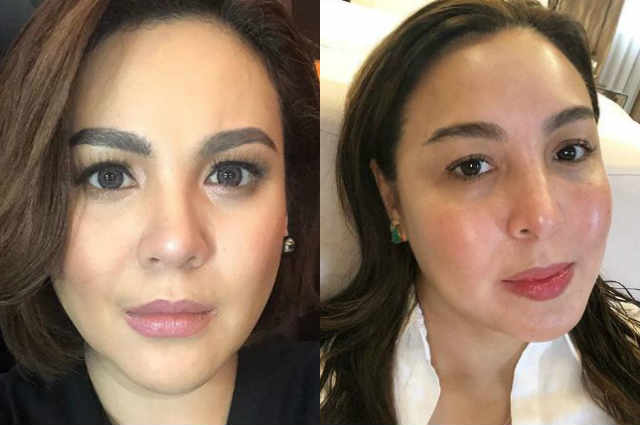 The controversy involving some members of the Barretto clan continues as sisters Marjorie Barretto and Claudine Barretto threw shade at each other anew over social media.
In her recent Instagram post, Claudine hit back at Marjorie's comment supposedly meant for Claudine where she tagged herself as she made a remark about taking medications.
==========
Related Stories:
Claudine Barretto posts reply allegedly from mom Inday addressed to Marjorie Barretto
Is this the answer of Marjorie Barretto to the accusations of sister Claudine?
Claudine Barretto reveals sister Marjorie wanted to hurt their mom Inday
==========
Marjorie's alleged comment says: "@marjbarretto Take your proper medications please. Nahihilo ka na sa kwento mo."
Claudine then responded to Marjorie's comment and wrote: "Oh my! What happened? Why did you TAG YOURSELF Marjorie? Tsk tsk🙃 don't worry I drank my meds. So should you. Mock me all you want BUT NOT PEOPLE WITH MENTAL ILLNESS. don't your children see a psychiatrist? #stopthestigmamentalillness #mentalillnessisnotajoke @marjbarretto"
Claudien earlier accused Marjorie of attempting to physically hurt their mom, saying: "My Heart breaks for my mom. Although this didn't surprise me bcoz she does this all the time.earlier this year she was going to hurt my mom physically & in so many more times.now that my Dad is not around i promise on my father's grave that this will never happen again."
Amid their rift, both Claudine and Marjorie have been sharing photos of them with their mom in separate meetings.
(Photo source: Instagram – @claubarretto/ @marjbarretto)