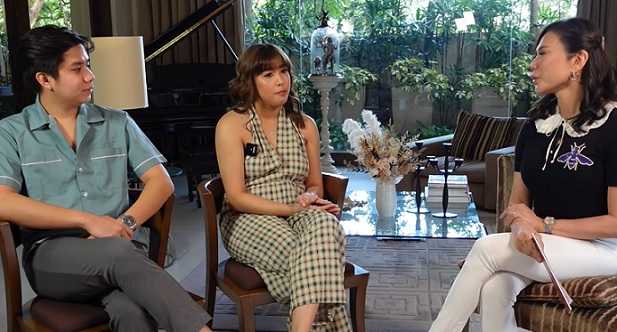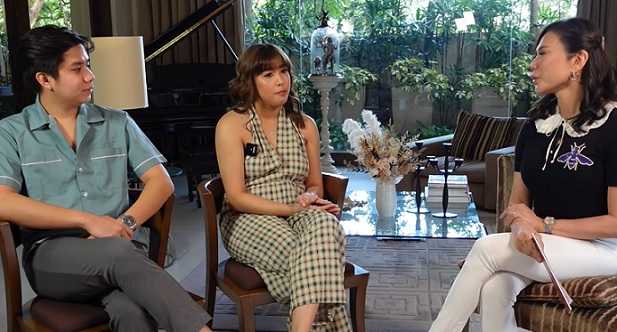 Actress and vlogger Dani Barretto shared some revelations during her interview with celebrated dermatologist and doctor to the stars Dr. Vicki Belo.
In Vicki's latest YouTube vlog, Dani and her husband Xavi Panlilio were featured for an interview. During the interview, Dani opened up about her relationship with her father, Kier Legaspi. According to Dani, Kier doesn't have a 'big presence' when she was growing up.
"Not so much, I knew of him. He would, parang come and go in my life for 27 years, but not like a constant figure. But I always knew who he was. I knew he was my dad… I don't think I ever celebrated a birthday with my dad. Growing up, that was actually a major frustration for me. Kasi siyempre, when you have friends, tapos when you see them at birthday parties, tapos may cake blowing, tapos complete family kapag may birthday. I didn't have that growing up, but it wasn't naman much of a bubog…" Dani shared.
Dani also shared that she has good and bad memories with her father. Dani also admitted that she was hurt because of that.
"Yeah, of course, it did because I knew he was just around. I knew hindi naman siya OFW…. He's just within my reach. But when I got older and I had more freedom na to reach out to him and see him. I did, I tried." Dani admitted.
According to Dani, she reached out to Kier and she actually lived with him for three months when she was still 19 years old.
"It was a very dark phase in my life. At that time, I wanted to get to know him. I wanted a different point of view. I've lived with my mom all my life. Parang I wanted naman to try to know my dad, so I lived with him for three months. We had fun. Doon ko nakilala dad ko. We had a relationship. I have great memories of him. But naudlot siya eh…" Dani shared.
"Parang after three months duon kami nagka-falling out… There was a fight… A fight occurred one night and hindi na namin na-resurrect from that night. We just stopped talking after that night. And then it has been seven years… "
"I spoke to him last year. I called him… a lot of things. Parang because I also had a baby. I was very emotional because of course I knew he was just there. I want my daughter to know him. I don't want my daughter to grow up na what if she asks me about my dad, wala ako masagot because I don't know what's happening in his life…" Dani added.
According to Dani, she doesn't even have the number of her father as she needed to ask for it to her grandmother. Dani also shared that they were planning to get together. However, due to the COVID-19 pandemic, it got cancelled and delayed.
"I didn't even have his number. I had to ask for his number sa lola ko, his mom. I called him and we spoke. We kept trying to plan to see each other but because of COVID hindi kami matuluy-tuloy." Dani shared.
"So, when was the last time you saw him?" Vicki asked Dani.
"Seven years ago…" Dani shared.
(Photo source: Youtube screengrab – @Dr. Vicki Belo)