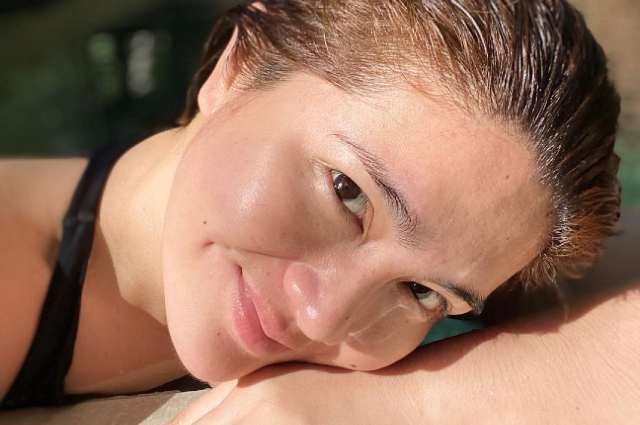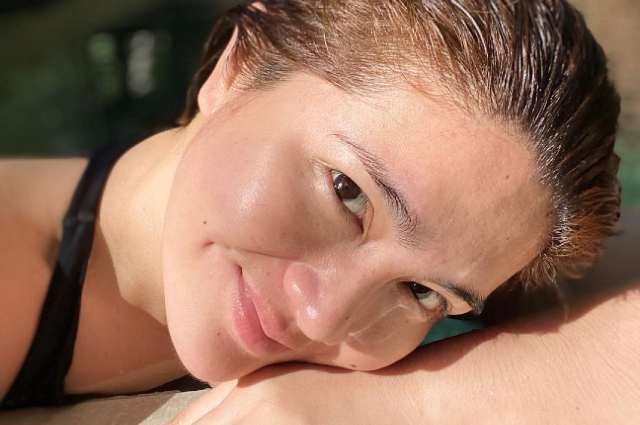 Actress Dimples Romana can't help but be emotional as she shared to her fans and followers her latest milestone.
On her Instagram account, Dimples flaunted the 'School of Professional Studies Gold Standard badge' that she received for the business related course that she took from the New York University School of Professional Studies (NYU-SPS). Base on the gold badge that she receiver, Dimples completed the Career Advancement Course "Strategic Planning for Marketers" at the Gold Standard level this year, 2021.
"Gusto ko na lang maiyak 🥺😭 got this SURPRISE on my email from @nyuniversity where I've been taking courses to further my knowledge needed for our new businesses and endeavors as a family. Here's the highly coveted @nyuniversity School of Professional Studies GOLD STANDARD badge for my course taken under Professor @marcsomnolet 🙌🏻
apparently this badge is awarded to you when you have A for grade 😭you are even encouraged to put this badge on your LinkedIn account to let people know that you have finished courses with this badge and they'll know your expertise 😭😭 the opportunity alone of being in that course was already a huge blessing, learning from the experts, meeting amazing people, super icing on the cake this recognition! Salamat po @nyuniversity SPS 💜 Nakakasipag at nakakatunaw puso.
Super sentimental lately that @callieahmeehad just finished high school with flying colors and I, as her mom, just wanted to be able to make her proud just as well 🥺 and with that, the best part of this GOLD STANDARD badge is that there's an option for you to dedicate it to people. Read below and see who inspires me to push forward everyday. ☺️ P.S. Akala nitong si Daniela sya lang may pa-GINTO ah, hoy #OhDani Meron din ako nyan 🤣😅 #KGForever" Dimples wrote in the caption.
(Photo source: Instagram – @dimplesromana)