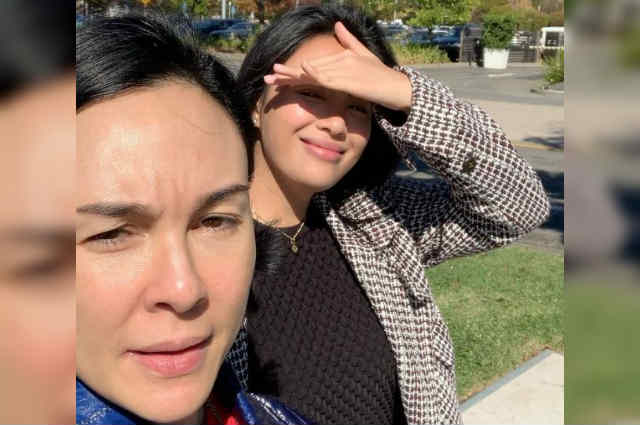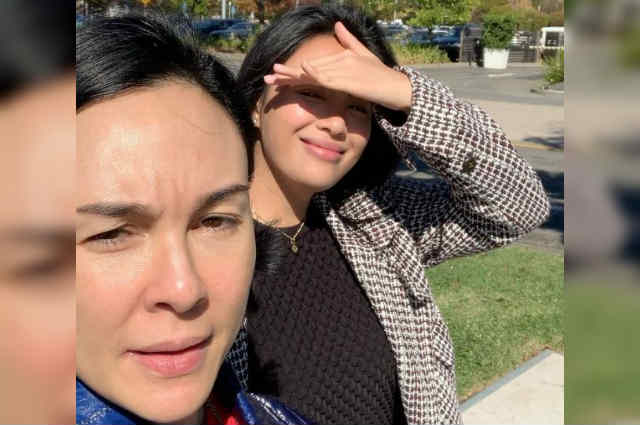 Amid controversies involving some members of the Barretto clan, actress Gretchen Barretto decided to fly to the US to reunite with her daughter Dominique in San Francisco.
On her Instagram account, Gretchen shared a video of her while being greeted by her daughter and her dog who excitedly rushed towards her as she arrived at the house.
==========
Related Stories:
Gretchen Barretto shares alleged video of "fuming mad" Marjorie Barretto at dad's wake
Gretchen and Claudine Barretto spend time with mom Inday Barretto: "Dad for sure is so happy"
Nicole Barretto accuses Gretchen of stealing her boyfriend: "My own auntie stole my boyfriend"
==========
Gretchen then shared how her daughter asked her to come, saying Dominique wanted her to gain some weight before letting her fly back to Manila.
Gretchen shared: "Just what i need , a whole lot of love . My little one @dominique asked me to fly to San Francisco for her to feed me , she says she wont let me go home until i gain back some weight 🤣🥰 role reversal 🙈my grandson chapo got to me first 💕 chapo before my baby Dominique 🥰welcome to San Francisco 💕"
Gretchen has been making it to the headlines after her feud with sister Marjorie Barretto and other members of their family sparked anew following her visit at the wake of their late father Miguel Barretto.
(Photo source: Instagram – @gretchenbarretto)