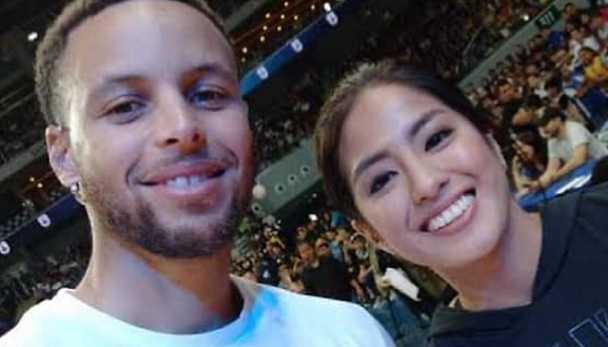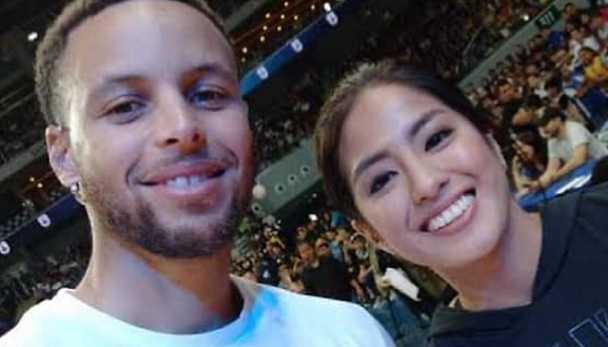 TV reporter and broadcaster Gretchen Ho can't help but react to the malicious message from a netizen after she shared a photo of her with NBA player Stephen Curry on her Facebook.
It can be recalled that recently, Gretchen posted a photo of her with Stephen in the said social media platform. Gretchen also expressed her admiration to Stephen as she wrote in the caption:
"My Game-Changer👌🏻🐐 Stephen Curry
2974. Greatest. Shooter. Of. All. Time.
#1 in 3-pointers made. (GsOAT?!!) o hayan 😜"
The said photo that Gretchen has shared caught the attention of netizens as it went viral.
After a few days, Gretchen posted a screenshot of a disrespectful message that she got from a netizen on her Twitter account.
Written in the said message, "Hey Gretchen, I hope you're doing well. Advice ko lang sayo is don't ride the C*CK CAROUSEL okay? It will damage you emotionally and mentally."
Gretchen can't help but react as she wrote on her tweet, "Geez. When you take fan photos with NBA players, why do people immediately assume something happened ⤵️I have gotten this so many times. Pwede ba 😤😤😤"
Geez. When you take fan photos with NBA players, why do people immediately assume something happened ⤵️

I have gotten this so many times.
Pwede ba 😤😤😤 pic.twitter.com/Ad3ffwtF0k

— Gretchen Ho (@gretchenho) December 16, 2021
(Photo source: Facebook – Gretchen Ho)