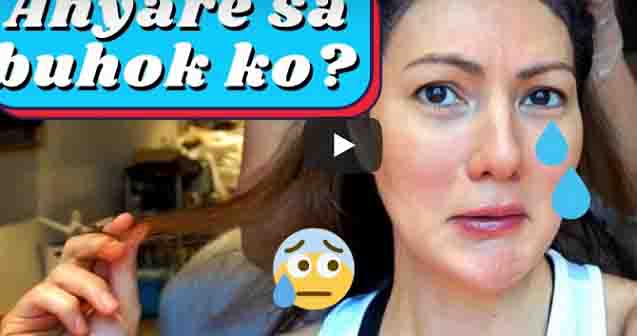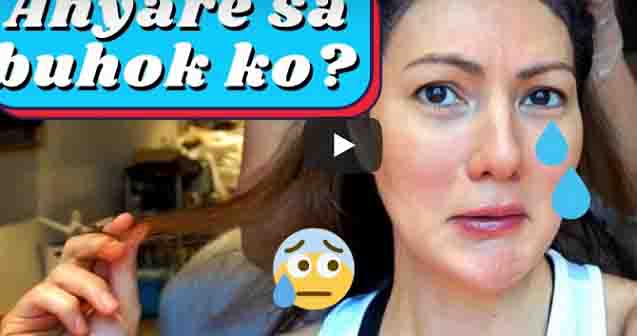 Actress Carmina Villarroel shared with her fans and followers a near disaster when she tried to color her hair by herself. Carmina revealed that since she will be locked-in for a month in a hotel, having her hair colored will be a good idea.
Carmina posted the entire procedure on her vlog with the following description:
"Since I'll be locked-in this hotel room for almost a month, I already knew that I'll be coloring my hair here because of how fast my hair grows 😅 As seen in my previous vlog about how prepared I was for my lock-in, I thought I was prepared too to color my hair by myself.
But as it turns out, that wasn't the case 🙃 I used the wrong color for my hair! But thankfully the shade I used wasn't so far off the original shade of my hair 😆 Lesson learned indeed from this experience! So when coloring your hair by yourself especially during this time of quarantine, make sure you carefully pick the right color for your hair or else it will be a disaster 😖"
(Photo source: Youtube screengrab – @Carmina Villarroel-Legaspi)