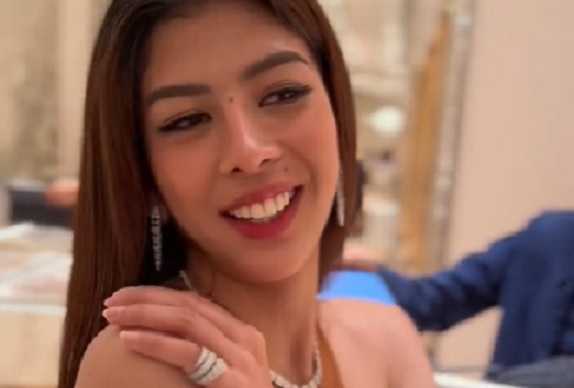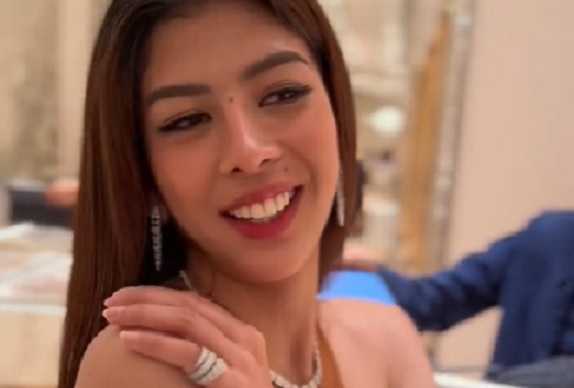 TV host Jerlene Budol got the surprised of her life when she got to wear Bvlgari jewelry worth PhP 17 million.
Herlene accompanied her manager Wilbert Tolentino to buy a gift worth PhP 500k.'
Herlene cannot believe that she is actually wearing a necklace, a pair of earrings, ring, and bracelet all made by Bvlgari. The total of the said jewelry reached more than PhP 17million.
Herlene thanked the people of the shop for being so gracious and for welcoming her.
Here is the video:
(Photo source: Instagram – @herlene_budol)