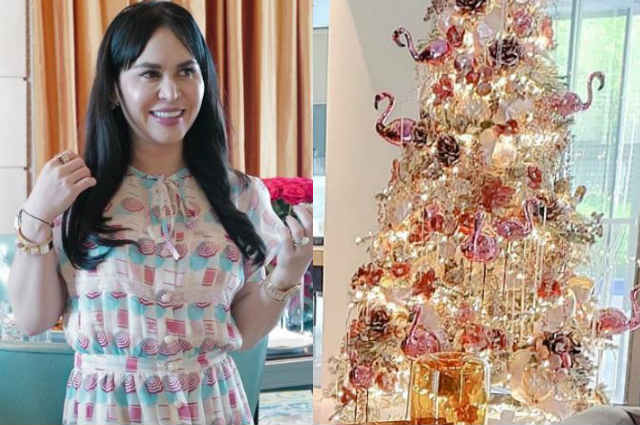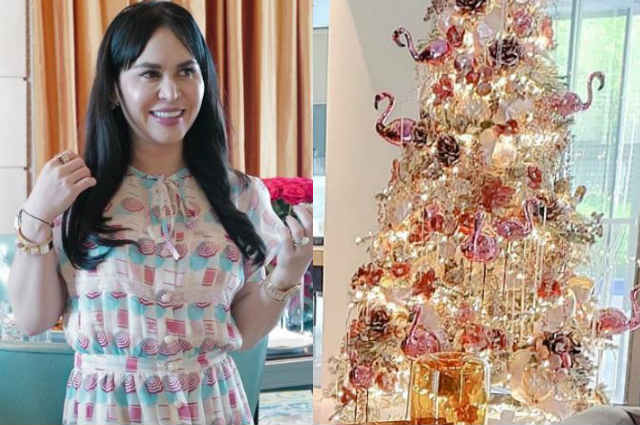 Jinkee Pacquiao is ready for the upcoming holidays as she has set up her stunning Christmas tree at their house in Makati which she shared on her Instagram account.
Jinkee gave her followers a glimpse of her white Christmas tree decorated with flamingos and lights that add sparkle to the already eye-catching tree.
==========
Related Stories:
Jinkee Pacquiao flaunts Chanel necklace worth over P123K
LOOK: Jinkee Pacquiao shares a glimpse inside their first ever house in GenSan
Jinkee Pacquiao travels in style
==========
Jinkee wrote in the caption of a video she shared on Instagram showing her white and pink Christmas tree: "I Love my Christmas Tree 🎄😍💖🧡 𝖳𝗁𝖺𝗇𝗄 𝖸𝗈𝗎 @peeeweee21"
Jinkee's friends also gushed over her lovely holiday tree as one netizen commented: "So elegant, Sis😍🤩"
Another user wrote: "So pretty!!! ✨"
One netizen also finds Jinkees Christmas tree lovely, saying: "I ♥️♥️♥️😍 it , too! 🎄🎄🎄"
Last year, Jinkee chose a pastel-colored theme for her Christmas tree she decorated with balls, ribbons, flowers, and fur balls in colors white, blue, orange, yellow, green, and pink all in pastel hues and accented with white swans and beads.
(Photo source: Instagram – @jinkeepacquiao)