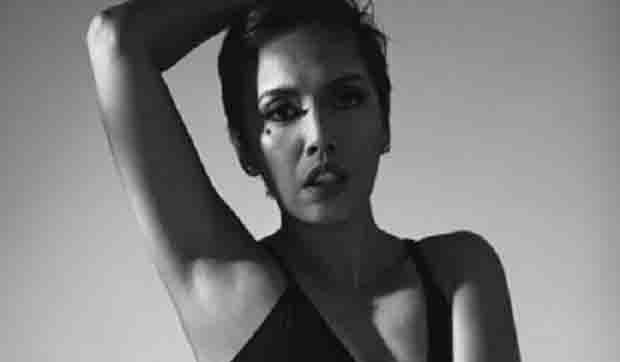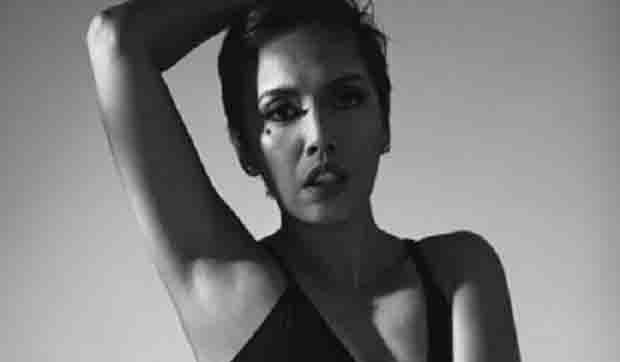 Actress Kakai Bautista sent a strong message as she addressed body shamers. It can be recalled that recently, Kakai has been active in sharing photos and videos of her where she was seen wearing swimsuit.
In her Instagram account, Kakai posted a Tiktok video. In the video, Kakai showed off her dancing skills as she danced to the song titled 'My Neck, My Back (Lick It)'. According to Kakai, she experienced body shaming for the past days. Kakai slammed the negative comments as she shared that she loves to eat. She also sent a message to body shamers as she wrote:
"𝙸 𝚑𝚊𝚟𝚎 𝚌𝚘𝚖𝚎 𝚊𝚌𝚛𝚘𝚜𝚜 𝚜𝚘 𝚖𝚊𝚗𝚢 𝙱𝚘𝚍𝚢 𝚜𝚑𝚊𝚖𝚎𝚛𝚜 𝚝𝚑𝚒𝚜 𝚙𝚊𝚜𝚝 𝚏𝚎𝚠 𝚍𝚊𝚢𝚜! 𝙰𝚗𝚍 𝙸 𝚓𝚞𝚜𝚝 𝚠𝚊𝚗𝚗𝚊 𝚜𝚊𝚢 𝚝𝚑𝚊𝚝…
𝙸 𝚍𝚘 𝚋𝚎𝚕𝚒𝚎𝚟𝚎 𝚝𝚑𝚊𝚝 𝚏𝚘𝚘𝚍 𝚒𝚜 𝚟𝚎𝚛𝚢 𝚖𝚞𝚌𝚑 𝚎𝚜𝚜𝚎𝚗𝚝𝚒𝚊𝚕 𝚒𝚗 𝚘𝚞𝚛 𝚕𝚒𝚟𝚎𝚜. 𝙸 𝙻𝙾𝚅𝙴 𝚃𝙾 𝙴𝙰𝚃. 𝙰𝚗𝚍….𝚙𝚊𝚔 𝚊𝚕𝚕 𝚝𝚑𝚊𝚝 𝚃𝚘𝚡𝚒𝚌 𝙵𝚒𝚕𝚒𝚙𝚒𝚗𝚘 𝚌𝚞𝚕𝚝𝚞𝚛𝚎 𝚝𝚑𝚊𝚝 𝚜𝚊𝚢𝚜 𝚌𝚑𝚞𝚋𝚋𝚢 𝚒𝚜 𝚗𝚘𝚝 𝚜𝚎𝚡𝚢 𝚊𝚗𝚍 𝚑𝚎𝚊𝚕𝚝𝚑𝚢. 𝙱𝚕𝚊𝚌𝚔, 𝙱𝚛𝚘𝚠𝚗, 𝙼𝚘𝚛𝚎𝚗𝚊, 𝚔𝚊𝚢𝚞𝚖𝚊𝚗𝚐𝚐𝚒 𝚒𝚜 𝚗𝚘𝚝 𝚋𝚎𝚊𝚞𝚝𝚒𝚏𝚞𝚕. 𝙿𝚊𝚔𝚍𝚒𝚣𝚊𝚕𝚕.
𝚁𝙴𝙰𝙻 𝚃𝙰𝙻𝙺. 𝚊𝚗𝚐 𝚍𝚊𝚖𝚒 𝚔𝚘𝚗𝚐 𝚔𝚒𝚕𝚊𝚕𝚊 𝚙𝚊𝚢𝚊𝚝 𝚗𝚊 𝚖𝚊𝚢𝚜𝚊𝚔𝚎𝚝. 𝙰𝚗𝚍 𝚒𝚝'𝚜 𝚗𝚘𝚝 𝚐𝚘𝚘𝚍. 𝙸 𝚠𝚒𝚕𝚕 𝚗𝚎𝚟𝚎𝚛 𝚋𝚎 𝚑𝚊𝚙𝚙𝚢 𝚠𝚒𝚝𝚑 𝚝𝚑𝚊𝚝. 𝙰𝚗𝚐 𝚍𝚊𝚖𝚒 𝚔𝚘 𝚍𝚒𝚗𝚐 𝚔𝚊𝚒𝚋𝚒𝚐𝚊𝚗 𝚗𝚊 𝙼𝚘𝚛𝚎𝚗𝚊 𝚗𝚊 𝚑𝚊𝚊𝚊𝚊𝚊𝚢 𝚊𝚗𝚐 𝚜𝚘𝚕𝚒𝚍 𝚗𝚐 𝚐𝚊𝚗𝚍𝚊𝚊𝚊𝚊.
𝚆𝚎 𝚌𝚊𝚗 𝚗𝚎𝚟𝚎𝚛 𝚊𝚙𝚙𝚛𝚎𝚌𝚒𝚊𝚝𝚎 𝚘𝚝𝚑𝚎𝚛 𝚙𝚎𝚘𝚙𝚕𝚎'𝚜 𝚋𝚎𝚊𝚞𝚝𝚢 𝚒𝚏 𝚠𝚎 𝚍𝚘𝚗'𝚝 𝚊𝚙𝚙𝚛𝚎𝚌𝚒𝚊𝚝𝚎 𝚘𝚞𝚛𝚜.
𝚂𝙾𝚁𝚁𝚈 𝚔𝚞𝚗𝚐 𝚒𝚔𝚊𝚔𝚊𝚕𝚞𝚗𝚐𝚔𝚘𝚝 𝚗𝚐 𝙸𝙱𝙰 𝚗𝚊 𝚖𝚊𝚑𝚊𝚕 𝚗𝚊 𝚖𝚊𝚑𝚊𝚕 𝚔𝚘 𝚊𝚗𝚐 𝚜𝚊𝚛𝚒𝚕𝚒 𝚔𝚘. 𝙰𝙽𝙳 𝙸 𝙰𝙼 𝙴𝙽𝙹𝙾𝚈𝙸𝙽𝙶 𝚎𝚟𝚎𝚛𝚢 𝚋𝚒𝚝 𝚘𝚏 𝚆𝚑𝚊𝚝 𝙸 𝚊𝚖 𝚗𝚘𝚠 𝚊𝚗𝚍 𝚎𝚟𝚎𝚛𝚢 𝚜𝚎𝚌𝚘𝚗𝚍 𝚘𝚏 𝚖𝚢 𝙻𝚒𝚏𝚎.
𝙸𝚔𝚜𝚒 𝚗𝚐 𝚋𝚞𝚑𝚊𝚢, 𝚠𝚊𝚐 𝚖𝚘𝚗𝚐 𝚙𝚊𝚔𝚒𝚊𝚕𝚊𝚖𝚊𝚗 𝚊𝚗𝚐 𝚋𝚞𝚑𝚊𝚢 𝚗𝚐 𝚒𝚋𝚊. 𝙿𝚊𝚔𝚒𝚊𝚕𝚊𝚖𝚊𝚗 𝚖𝚘 𝚢𝚞𝚗𝚐 𝚜𝚊𝚢𝚘. 𝙶𝚊𝚠𝚒𝚗𝚐 𝚖𝚘𝚗𝚐 𝙼𝚊𝚐𝚊𝚗𝚍𝚊, 𝙼𝚊𝚜𝚊𝚢𝚊 𝚊𝚝 𝚔𝚊𝚙𝚊𝚔𝚒-𝚙𝚊𝚔𝚒𝚗𝚊𝚋𝚊𝚗𝚐!✨☀️ #𝙽𝚘𝚃𝚘𝙱𝚘𝚍𝚢𝚂𝚑𝚊𝚖𝚒𝚗𝚐
#𝙲𝚘𝚗𝚏𝚒𝚍𝚎𝚗𝚌𝚎𝚒𝚜𝚙𝚘𝚠𝚎𝚛"
(Photo source: Instagram – @ilovekaye)