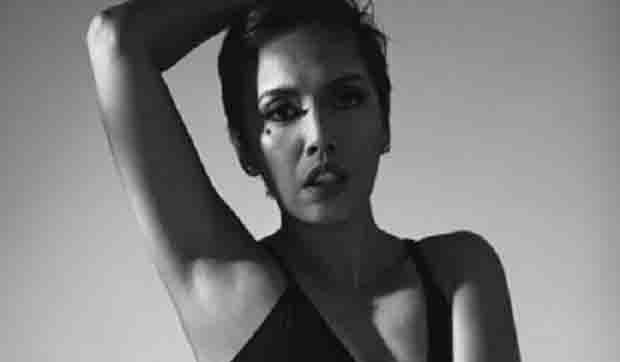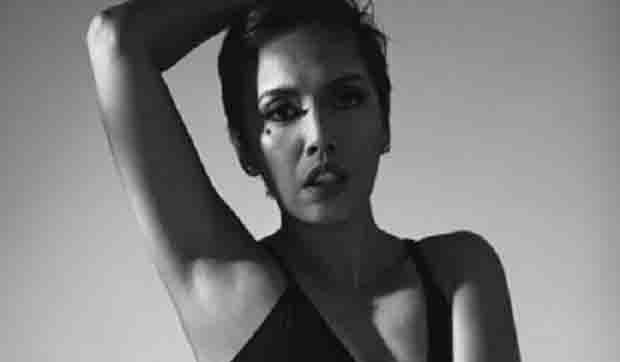 Actress Kakai Bautista admitted that she was tested positive for COVID-19 but added that she was asymptomatic. Kakai thanked the Lord for after she was tested again – her result yielded negative.
Kakai said that after learning that she was COVID-19 positive, she surrendered everything to the Lord:
"𝙻𝚘𝚛𝚍, 𝙸 𝚜𝚞𝚛𝚛𝚎𝚗𝚍𝚎𝚛 𝚎𝚟𝚎𝚛𝚢𝚝𝚑𝚒𝚗𝚐 𝚝𝚘 𝚢𝚘𝚞" said Kakai.
Here is her full post:
"𝚃𝚘𝚍𝚊𝚢, 𝙾𝚗 𝚖𝚢 𝟷𝟺𝚝𝚑 𝚍𝚊𝚢.. 𝙸 𝚐𝚛𝚊𝚍𝚞𝚊𝚝𝚎𝚍 𝚏𝚛𝚘𝚖 𝙲𝙾𝚅𝙸𝙳 𝚄𝚗𝚒𝚟𝚎𝚛𝚜𝚒𝚝𝚢!!!!!
𝚈𝚎𝚜 𝚒 𝚠𝚊𝚜 𝚝𝚎𝚜𝚝𝚎𝚍 𝚙𝚘𝚜𝚒𝚝𝚒𝚟𝚎 𝚏𝚘𝚛 𝙲𝚘𝚟𝚒𝚍-𝟷𝟿 𝙰𝚜𝚜𝚢𝚖𝚙𝚝𝚘𝚖𝚊𝚝𝚒𝚌. 𝚊𝚗𝚍 𝚐𝚘𝚝 𝚊𝚗𝚘𝚝𝚑𝚎𝚛 𝚝𝚎𝚜𝚝 𝚝𝚘𝚍𝚊𝚢 𝚊𝚗𝚍 𝚝𝚑𝚎 𝚛𝚎𝚜𝚞𝚕𝚝 𝚠𝚊𝚜 𝚗𝚎𝚐𝚊𝚝𝚒𝚟𝚎. 𝚃𝙷𝙰𝙽𝙺 𝚈𝙾𝚄 𝙻𝙾𝚁𝙳. 😭🙏🏻
𝙸 𝚊𝚖 𝚖𝚊𝚔𝚒𝚗𝚐 𝚒𝚝 𝙿𝚞𝚋𝚕𝚒𝚌 𝚜𝚘 𝚝𝚑𝚊𝚝 𝙸 𝚖𝚊𝚢𝚋𝚎 𝚊𝚋𝚕𝚎 𝚝𝚘 𝚜𝚑𝚊𝚛𝚎 𝚖𝚢 𝙹𝚘𝚞𝚛𝚗𝚎𝚢 𝚝𝚘 𝚊𝚕𝚕 𝚘𝚏 𝚢𝚘𝚞 𝚊𝚗𝚍 𝚛𝚊𝚒𝚜𝚎 𝚖𝚘𝚛𝚎 𝚊𝚠𝚊𝚛𝚎𝚗𝚎𝚜𝚜. 𝙶𝚄𝚈𝚂𝙷, 𝙲𝚘𝚟𝚒𝚍 𝚒𝚜 𝚗𝚘𝚝 𝚊 𝙹𝚘𝚔𝚎. 𝙾𝙾, 𝚜𝚊𝚔𝚒𝚝 𝚜𝚢𝚊, 𝚟𝚒𝚛𝚞𝚜 𝚜𝚢𝚊. 𝙿𝚎𝚛𝚘 𝚖𝚊𝚜 𝙿𝙰𝚁𝙰𝙽𝙶 𝚒𝚔𝚊𝚔𝚊𝚖𝚊𝚝𝚊𝚢 𝚖𝚘 𝚊𝚗𝚐 𝙵𝙴𝙰𝚁 𝙰𝙽𝙳 𝙰𝙽𝚇𝙸𝙴𝚃𝚈 𝚙𝚊𝚐 𝚗𝚊𝚐𝚔𝚊𝚛𝚘𝚘𝚗 𝚔𝚊. 𝙱𝚞𝚝 𝚠𝚑𝚎𝚗 𝙸 𝚕𝚎𝚊𝚛𝚗𝚎𝚍 𝚝𝚑𝚊𝚝 𝙸 𝚑𝚊𝚟𝚎 𝚒𝚝. 𝟸 𝚋𝚊𝚐𝚊𝚢 𝚕𝚊𝚗𝚐 𝚊𝚗𝚐 𝚜𝚒𝚗𝚊𝚋𝚎 𝚔𝚘 𝚔𝚊𝚢 𝚕𝚘𝚛𝚍;
"𝙻𝚘𝚛𝚍, 𝚑𝚒𝚗𝚍𝚒 𝚙𝚊 𝚊𝚔𝚘 𝚙𝚠𝚎𝚍𝚎𝚗𝚐 𝚖𝚊𝚖𝚊𝚝𝚊𝚢 𝚔𝚊𝚜𝚎 𝚖𝚊𝚋𝚊𝚋𝚊𝚠𝚊𝚜𝚊𝚗 𝚗𝚐 𝚖𝚊𝚐𝚊𝚗𝚍𝚊 𝚊𝚗𝚐 𝚖𝚞𝚗𝚍𝚘" 𝙰𝙽𝙳 "𝙻𝚘𝚛𝚍, 𝙸 𝚜𝚞𝚛𝚛𝚎𝚗𝚍𝚎𝚛 𝚎𝚟𝚎𝚛𝚢𝚝𝚑𝚒𝚗𝚐 𝚝𝚘 𝚢𝚘𝚞"
𝙰𝚗𝚍 𝙸 𝚠𝚊𝚜 𝙾𝚔. 𝙽𝚊𝚐𝚙𝚊𝚔𝚊𝙽𝚘𝚛𝚖𝚊𝚕 𝚊𝚔𝚘, 𝚍𝚊𝚑𝚒𝚕 𝚊𝚕𝚊𝚖 𝚔𝚘𝚗𝚐 𝚖𝚊𝚜 𝚖𝚊𝚐𝚔𝚊𝚔𝚊𝚜𝚊𝚔𝚎𝚝 𝚊𝚔𝚘 𝚔𝚊𝚙𝚊𝚐 𝙷𝙸𝙽𝙳𝙸 𝚊𝚔𝚘 𝚞𝚖𝚊𝚢𝚘𝚜 𝚜𝚊 𝚒𝚜𝚒𝚙 𝚊𝚝 𝚜𝚊 𝚐𝚊𝚠𝚊.
𝙰𝙺𝙰𝙿 𝚊𝚗𝚍 𝙿𝚁𝙰𝚈𝙴𝚁𝚂 𝚂𝙰 𝙻𝙰𝙷𝙰𝚃 𝙽𝙶 𝙼𝙰𝚈 𝙿𝙸𝙽𝙰𝙶𝙳𝙰𝙰𝙽𝙰𝙽 𝚜𝚊 𝚆𝚊𝚕𝚊𝚗𝚐𝚑𝚒𝚢𝚊𝚖𝚐 𝚟𝚒𝚛𝚞𝚜 𝚗𝚊 𝚒𝚝𝚘.
𝙼𝙰𝚃𝙰𝚃𝙰𝙿𝙾𝚂 𝚍𝚒𝚗 𝚒𝚝𝚘 𝙶𝚞𝚢𝚜𝚑!!! 𝙺𝙰𝙿𝙸𝚃 𝚕𝚊𝚗𝚐 𝚝𝚊𝚢𝚘. 𝚂𝚊 𝙿𝙰𝙶-𝙰𝚂𝙰 𝚊𝚝 𝙵𝙰𝙸𝚃𝙷!! 𝙸𝚜𝚊 𝚕𝚊𝚗𝚐 𝚊𝚗𝚐 𝚍𝚊𝚙𝚊𝚝 𝚙𝚘𝚜𝚒𝚝𝚒𝚟𝚎—𝙼𝙸𝙽𝙳𝚂𝙴𝚃❤️🌈"
(Photo source: Instagram – @