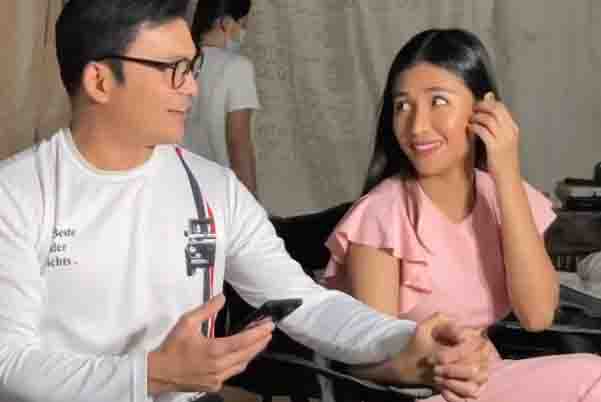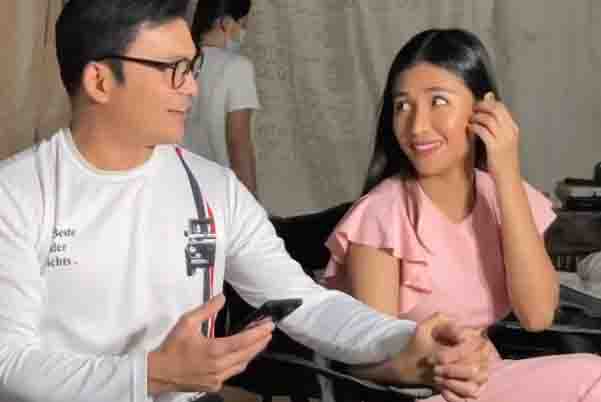 Actress Kakai Bautista can't help but tease actress Sanya Lopez and actor Gabby Concepcion over their sweet photo.
It can be recalled that Sanya and Gabby was paired in a GMA's program titled, 'First Yaya'.
In her Instagram account, Kakai posted a sweet photo of Sanya and Gabby. In the photo, the two Kapuso stars were seen holding hands. Kakai shared to her fans and followers that her post is not for 'malisyoso'. Kakai also shared that even though their show is set to end, their friendship will still continue.
"𝚎𝚑𝚎𝚑𝚎𝚎𝚎𝚎𝚎𝚑𝚎𝚎𝚎𝚎𝚎𝚑!!!!!!🤣
𝚄𝚆𝙴!!!!!!!!🤣🤣🤣🤣
𝙱𝙰𝙱𝙰𝙻𝙰: 𝙰𝚗𝚐 𝚙𝚘𝚜𝚝 𝚗𝚊 𝚒𝚝𝚘 𝚊𝚢 𝚋𝚊𝚠𝚊𝚕 𝚜𝚊 𝚖𝚐𝚊 𝙼𝙰𝙻𝙸𝚂𝚈𝙾𝚂𝙾.😁❌🤣🤣🤣🤣🤣
𝙽𝚊𝚕𝚒𝚗𝚐𝚊𝚝 𝚕𝚊𝚗𝚐 𝚊𝚔𝚘….🤣
𝙰𝚗𝚐 𝚑𝚊𝚛𝚘𝚝 𝚗𝚢𝚘𝚗𝚐 𝚍𝚊𝚕𝚊𝚠𝚊 𝚢𝚊𝚗 𝚜𝚢𝚊 𝙼𝚎𝚕𝚘𝚍𝚎𝚊𝚛 𝚊𝚝 𝙿𝙶𝙰!!!
𝙿𝚎𝚛𝚘 𝚑𝚊𝚙𝚙𝚢 𝚗𝚐𝚊 𝚔𝚊𝚢𝚊 𝚊𝚗𝚐 𝚎𝚗𝚍𝚒𝚗𝚐 𝚗𝚢𝚘?!!!!
𝙰𝚗𝚐 𝚊𝚕𝚊𝚖 𝚔𝚘 𝚕𝚊𝚗𝚐 𝙼𝚊𝚐-𝚎𝚎𝚗𝚍 𝚊𝚗𝚐 𝚜𝚑𝚘𝚠 𝚙𝚎𝚛𝚘 𝚑𝚒𝚗𝚍𝚒 𝚊𝚗𝚐 𝚏𝚛𝚒𝚎𝚗𝚍𝚜𝚑𝚒𝚙 𝚗𝚊𝚝𝚎𝚗.😍
𝙻𝚘𝚟𝚎 𝚢𝚘𝚞 𝚋𝚘𝚝𝚑!!!!❤️" Kakai wrote in the caption.
(Photo source: Instagram – @ilovekaye)