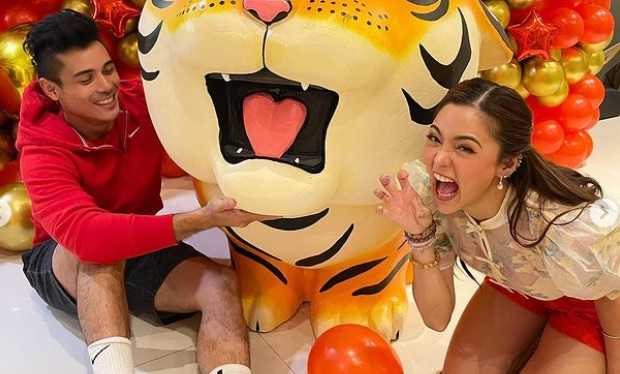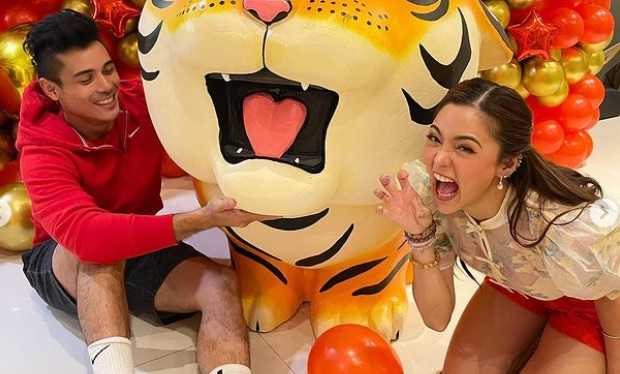 Fans and followers of celebrity couple Kim Chiu and Xian Lim can't help but feel 'kilig' over the photos that Xian has shared on his social media account.
In his Instagram account, Xian posted several photos of him with his girlfriend, Kim. It appeared that the said photos were taken when they celebrated the Chinese New Year together. In the said photos, Kim and Xian were seen having a great time during the said special occasion. In one of the photos, Xian was seen back hugging Kim.
"Happy Chinese New year everyone ☺️❤️ @chinitaprincess" Xian simply wrote in the caption.
The said photos that Xian has shared captured the hearts of netizens as it went viral. Here are some of the comments from the netizens:
– "Happy Chinese New Year Kim & Xian, sobrang saya makita kayong magkasama, wish namin 🙏🙏🙏wag na kayong maghiwalay👍😀♥️♥️"
– "Happy Chinese New Year 😍😍🥰🥰🥰❤️❤️❤️🎉🎉🎉 Our one and only couple 🥰🥰"
– "❤️❤️❤️Love all your photos Xian&Kimmy!!!💏the SweetestCouple EVER!!!🎇🎉🎊🐯🐯🐴🐍🎇🎉🎊HappyChineseNewYear!!❤️❤️❤️you both deserve ALL the happiness in this world…T❤️GETHER!💏"
– "My favourite couple ❤️❤️❤️❤️❤️❤️❤️❤️ from Your no one fun in Kenya 🇰🇪🇰🇪"
– "i love you guys… makita at mabalitaan ko lang na ok parin kayo, ok pako❤️..🤗☺️"
(Photo source: Instagram – @xianlimm)