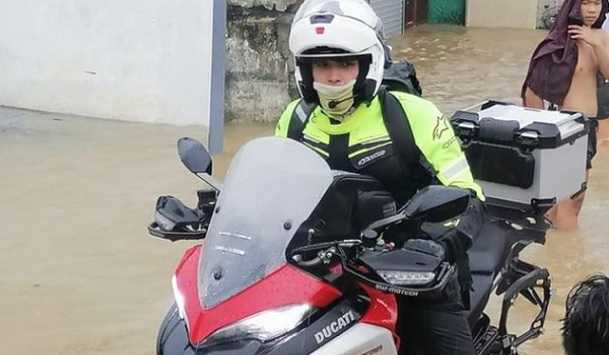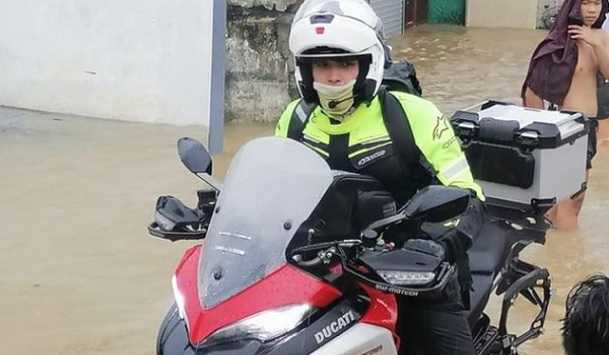 Actress Kim Chiu expressed her concern over boyfriend Xian Lim for riding his motorcycle at the height of the storm.
Xian posted a couple of photos showing him in complete motorcycle gear braving the storm and the flood.
"Life is not about waiting for the storm to pass, it's all about dancing (or in my case) RIDING in the rain⛈🏍 I'll try to post a vlog in my channel later tonight, i'll keep you guys updated!" captioned Xian.
Kim on the comment section posted the following: "Grabe naman yan!!!!!😱😱😱😱😱 ayan napatingin tuloy sayo yung nasa likod mo!!!
(Photo source: Instagram – @xianlim)