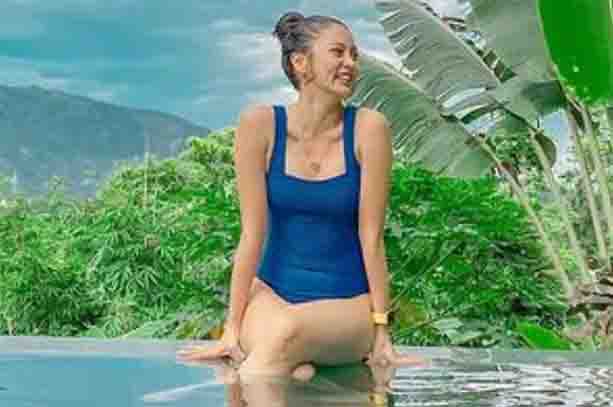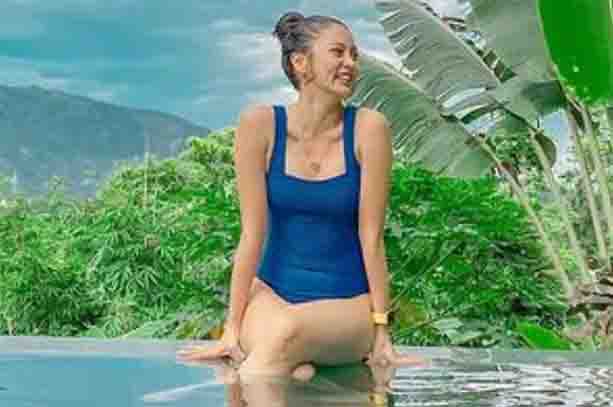 Actress Kim Chiu responded to those who reacted to a photo she posted where the actress can be seen with an expensive bag. Kim was quick to say that the bag was actually bought years ago and not just recent.
Kim added that she has not bought a single bag since the start of the pandemic. Kim said that she would rather collect memories and spend more time with loved once for life is short.
"𝘍𝘰𝘳 𝘵𝘩𝘰𝘴𝘦 𝘳𝘦𝘢𝘤𝘵𝘪𝘯𝘨, 𝘣𝘰𝘶𝘨𝘩𝘵 𝘵𝘩𝘪𝘴 𝘣𝘢𝘨 𝘺𝘦𝘢𝘳𝘴 𝘢𝘨𝘰 𝘢𝘯𝘥 𝘐𝘮 𝘩𝘢𝘱𝘱𝘺 𝘵𝘩𝘢𝘵 𝘐 𝘩𝘢𝘷𝘦𝘯'𝘵 𝘣𝘰𝘶𝘨𝘩𝘵 𝘢𝘯𝘺 𝘺𝘦𝘵 𝘴𝘪𝘯𝖼𝖾 𝗍𝗁𝖾 𝗌𝗍𝖺𝗋𝗍 𝗈𝖿 𝗉𝖺𝗇𝖽𝖾𝗆𝗂𝖼. 𝖳𝗁𝗂𝗌 𝗉𝖺𝗇𝖽𝖾𝗆𝗂𝖼 𝗆𝖺𝖽𝖾 𝗆𝖾 𝗋𝖾𝖺𝗅𝗂𝗓𝖾 𝗌𝗈 𝗆𝗎𝖼𝗁.
𝖫𝗂𝖿𝖾 𝗂𝗌 𝗌𝗁𝗈𝗋𝗍.𝖢𝗈𝗅𝗅𝖾𝖼𝗍 𝗆𝗈𝗋𝖾 𝗆𝖾𝗆𝗈𝗋𝗂𝖾𝗌 𝖺𝗇𝖽 𝗌𝗉𝖾𝗇𝖽 𝗆𝗈𝗋𝖾 𝗍𝗂𝗆𝖾 𝗐𝗂𝗍𝗁 𝗒𝗈𝗎𝗋 𝗅𝗈𝗏𝖾𝖽 𝗈𝗇𝖾𝗌. 𝗒𝗈𝗎 𝗐𝗂𝗅𝗅 𝗇𝖾𝗏𝖾𝗋 𝗄𝗇𝗈𝗐 𝗐𝗁𝖺𝗍 𝗐𝗂𝗅𝗅 𝗁𝖺𝗉𝗉𝖾𝗇 𝗍𝗈𝗆𝗈𝗋𝗋𝗈𝗐. (𝖨 𝗋𝖾𝖺𝗅𝗅𝗒 𝖽𝗈𝗇'𝗍 𝗁𝖺𝗏𝖾 𝗍𝗈 𝖾𝗑𝗉𝗅𝖺𝗂𝗇 𝖻𝗎𝗍 𝗒𝖾𝖺𝗁, 𝖨 still did.😅) tpeace y'all life is short!"
(Photo source: Instagram – @chinitaprincess)