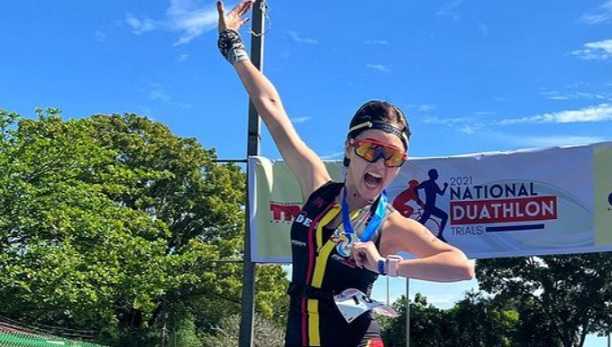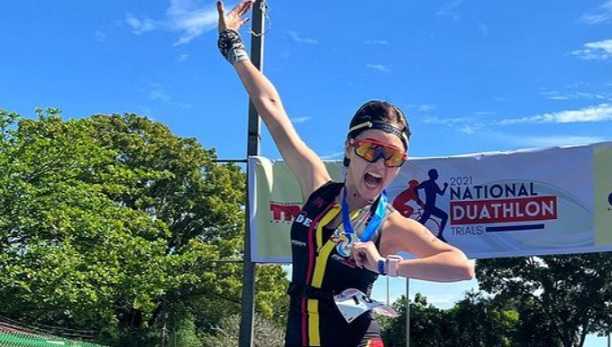 Kapamilya star Kim Chiu inspired her fans and followers as she opened up about her duathlon race experience.
In her Instagram account, Kim posted several photos taken when she participated in a duathlon race. Kim also shared her struggles as according to her, she just had 'minimal training' when she joined the said race. According to Kim, there are times that she wanted to give up during the race because she experienced a 'hard core cramps' on both of her calves and also a cramp on the side of her stomach. However, she pushed herself and she was successful as she became a 'standard duathlon finisher'.
""Don't stop till you make it." "The body achieves, what the mind believes." ✨✨✨
Some may ask "why am I doing this?" I always tell them, I just want to know myself even more. How far can I go, physically and mentally. I enjoy the camaraderie inside the course between people who don't know each other but supporting one another. People who don't know you but motivates you to reach your goal, to finish the race.
With minimal training. During the race, there are times that I wanted to give up coz the course is not easy, especially this race, it's so windy, the sun is mega hot, so many uphills, or should I say uphellzz. Plus first time to experience hardcore cramps on both calves, first time!! It was so painful that I couldn't pedal anymore, don't know what to do, it happened couple of times during that 40km bike, I was thinking of giving up and stopping the race then I slowed down coz it's so painful ang tigas na talaga ng binti ko, then someone passed by me and said: "go, Kim, don't stop!"
Then I shouted, "ayaw ko na, nag cramps ako." Then she came back and gave me gel. Then left. So I took it and pedaled myself to finish the bike course. Then the final 5km run. Had side stomach cramps throughout the run but I still pushed myself and told myself to "finish the race, finish the race!!" And just like that!!!!! I am a standard duathlon finisher. 🏁🏃🏻♀️🚴🏻♀️🏃🏻♀️
Just like how it is in life. There is never an easy road for us to reach our goal, we have to remain focused, calm, and know what our goal is, why are we doing this. There may be obstacles that we encounter but know that someone will help you along the way, you just have to keep going and never give up because at the end of the day. It is you vs you and no one else. Just like what #missuniverse2021 said "you are the leader of your life. You are the voice of your own."
Be you and do you. ❤️ A strong mind is a Strong Body.💪🏼🔥💗 #goformedalsksyc#nationalduathlon" Kim wrote in the caption.
(Photo source: Instagram – @chinitaprincess)