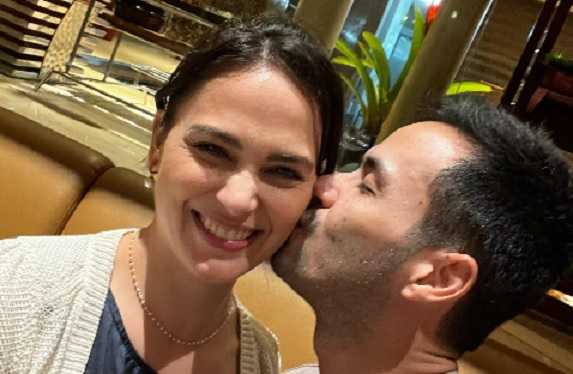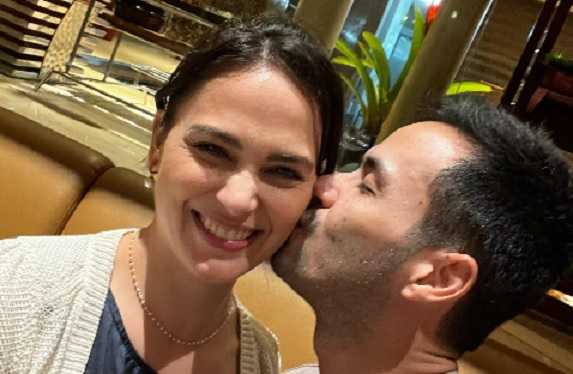 Actress Kristine Hermoso-Sotto turned 40 last September 9 with a simply celebration with her family and love ones. Aside from the simple birthday party, Kristine with her husband Oyo Sotto did a "birthday workout" together.
Husband Oyo greeted his beautiful wife with the following message:
"Birthday workout! Happy birthday to the love of my life😍 I thank God for your life! We are truly blessed to have you…😊 Thank you sa lahat ng ginagawa mo para sa amin, I love you so much!❤️ #40"
On Instagram, Kristine shared some of her celebration photos with the following caption:
"All that I am and all that I have are entirely gifted by my heavenly Father… 🙏🏻❤️ I am certain now that the wisest decision I made in my life was to completely obey Him. 🥹
I thank the Lord for constantly sustaining me by giving me such incredible human beings to be with, they kept me fueled every single time.. 🥹😌🥰❤️ (emojis can't express enough…🥺)
Yes, I'm officially 40! 😱 (so blessed to have made it in this ever changing world🙏🏻) Now, I shall take my time, bask on every God given moment and continue to be like Jesus.❤️🙏🏻
Oyo, you are the best husband and friend I could ever ask for ❤️ I LOVE YOU WITH ALL MY HEART. ❤️
To my beautiful children, you are incomparable!❤️🥰 I LOVE ALL OF YOU ENORMOUSLY & EQUALLY ..😘
To my family and friends, words are not enough.. I LOVE YOU ALL..
I AM AND WILL FOREVER BE GRATEFUL🙏🏻 Thank you, Father God for saving me and my family"
(Photo source: Instagram – @osotto)