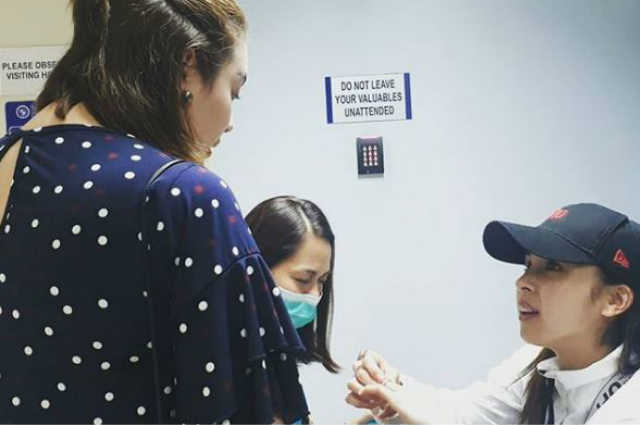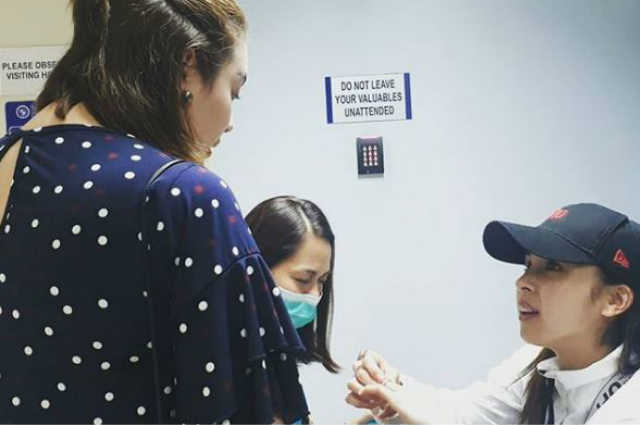 Netizens were delighted upon seeing two of the Barretto siblings, Claudine Barretto and Marjorie Barretto who was with her daughter Julia Barretto during a family meeting at the hospital where their dad Miguel Barretto was admitted.
In photos shared by their brother Joaquin Barretto on Instagram, Claudine and Marjorie were seen sharing a table with other family members during a family meeting.
==========
Related Stories:
LOOK: Claudine Barretto's recent post about her parents draws attention online
Netizens gush over Claudine Barretto throwback photo with Gretchen Barretto
Gretchen Barretto responds to netizen questioning her relationship with Claudine Barretto
==========
He wrote in the post's caption: "Succesful family meeting.🙏🙏♥️♥️♥️😘😘😘👌"
In another post, Claudine and Julia were spotted together while visiting Miguel as Joaquin wrote: "Clau and julia. Sharing a moment while visiting dad.🙏🙏✌♥️😘"
The posts were flooded with comments from netizens who expressed their joy for finally seeing the family together.
One user commented: "Soooo happy to see them together. Praying for your family to be complete and happily reunited and for your dad's complete healing. God bless your family. ❤"
Another netizen hoped that Gretchen Barretto will soon visit their dad at the hospital, saying: "Dadating din ang panahon. @gretchenbarretto sana naman. Hehehe"
One Instagram user also commented: "wow!love seeing them together @claubarretto @juliabarretto!may this be a start of reconciliation at the end of the day FAMILY will always be FAMILY…Godbless both your heart🥰🥰🥰🙏🙏🙏"
(Photo source: Instagram – @jjbarretto)