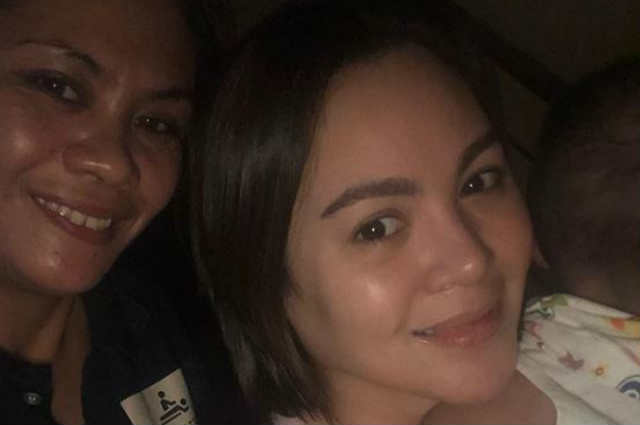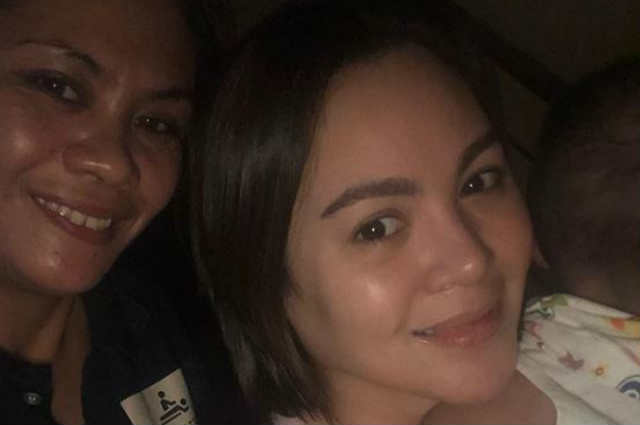 Actress Claudine Barretto delighted her fans as she shared a photo of her with the newest addition to her growing family on her Instagram account.
In her post, Claudine shared a photo of her while carrying an infant with a massage practitioner as she took some relaxing time after taking care of her baby.
==========
Related Stories:
Does Claudine Barretto have a new adopted baby?
Claudine Barretto defends daughter Sabina from basher: "Sya ba pumili na ako maging NANAY NYA?"
WATCH: Claudine Barretto shares touching meeting of her daughter Quia with Dominique Cojuangco
==========
She wrote: "@recoverymodemnl taking care of an infant can be so Tiring.thank u @recoverymodemnl at this hour naka rest na ko sa pag alaga😘❤️🙏👶"
While speculations about Claudine's 4th adopted baby have been making rounds online, the actress has responded to comments from netizens, asking if the infant was her newly adopted baby with the emojis, "😘❤️🙏".
Claudine has been giving hints about her new baby after she earlier posted a photo of her while holding an infant's hand with the caption: "I will luv u forever."
She also shared a photo of her daughter Saab with an artwork showing four kids as member of their family with the name 'Noah'.
Claudine have two adopted daughters named Saab and Quia and a biological son named Santino with her former husband Raymart Santiago.
(Photo source: Instagram – @claubarretto)