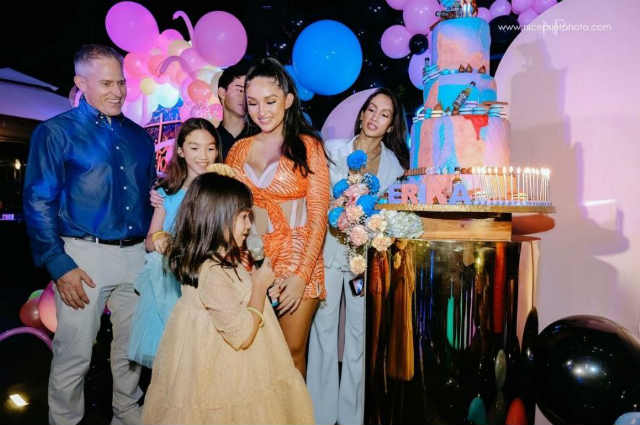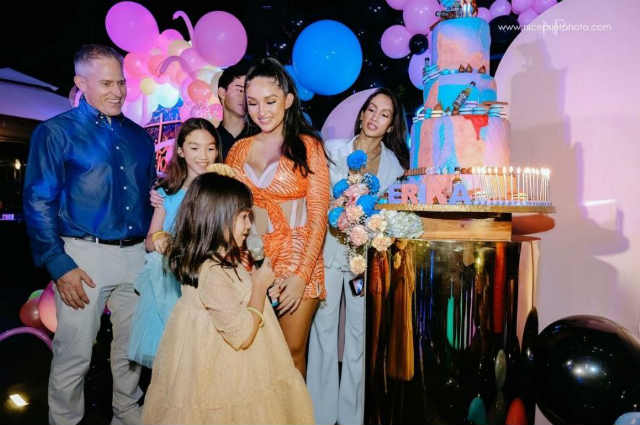 Ina Raymundo's eldest child Erika Rae just had an awesome 18th birthday party as she pulled off a fun foam party attended by her family and close friends.
In photos shared on Instagram, Erika together with her mom Ina, dad, and four siblings looked lovely together as they posed for a family photo as they celebrated her 18th birthday.
==========
Related Stories:
WATCH: Ina Raymundo's daughter Erika sizzles in her pre-18th birthday video
LOOK: Ina Raymundo shows off alluring daughter Erika
WATCH: Ina Raymundo and gorgeous daughter Erika slay in their sexy photo shoot
==========
Some of her friends were also spotted enjoying the foam party apart from her little siblings who seemed to be having fun while playing with the bubbles.
Prior to her actual party, Erika earlier drew attention on social media as she stunned in her sizzling pre-debut video where she flaunted her sexy body in her two-piece swimsuit.
Ina previously gave her birthday message for Erika in an Instagram post, saying: "Dad and I are still a bit in denial that you turn 18 today. We remember vividly the day you were born. The hospital in Vancouver forgot to give me an epidural so you were the most alert of all. That smirk, with your Angelina Jolie lips, you gave us the first time we held you in our arms…unforgettable."
"Now that you're finally 18, you've matured so much. You have a good head on your shoulders and a beautiful heart, Erika.
You will always be the feisty and fiery one in the family but you are the sweetest too. We can see how you love your siblings so much and can be very protective of them. We are blessed to have you. Happy 18th Birthday, Erika! It's your time to soar high. Mom and Dad will be here to support you no matter what. We love you so much," Ina added.
(Photo source: Instagram – @niceprintphoto)