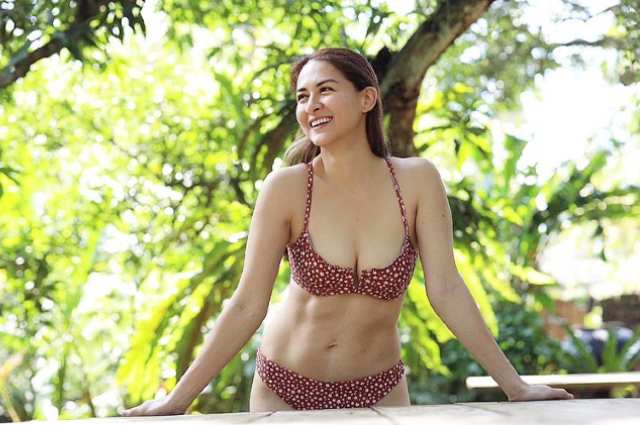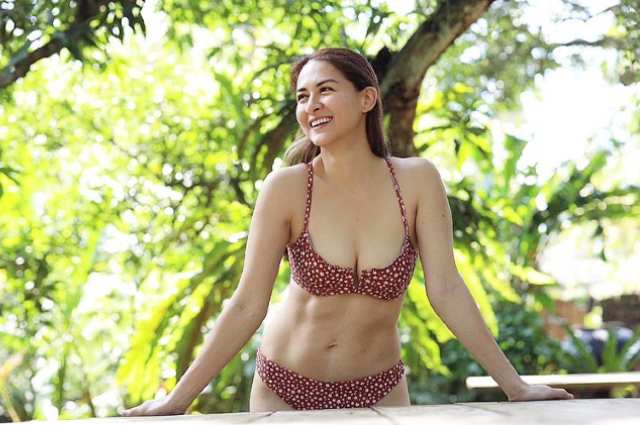 Fans and followers of Marian Rivera-Dantes were all praises and some are actually in disbelief as to how Marian was able to maintained and have a beautiful sexy body despite being a mother of two. Maria Letizia "Zia and Jose Sixto Gonzalez (named Ziggy).
Marian has been rumored to be pregnant with their third child with actor Dingdong Dantes.
Marian posted a photo of her wearing a beautiful two-piece swimsuit taken by her husband Dingdong and greeeted everyone a Happy Valentine' Day. Perhaps this is also Marian's way to silenced those who are speculating that she is pregnant.
"Hope you guys are having a sweet day with your loved ones today ☺️ Happy Valentine's! 💕
Ang aking larawan ay kuha ng aking asawa. 🥰 @dongdantes"
(Photo source: Instagram – @marianrivera)