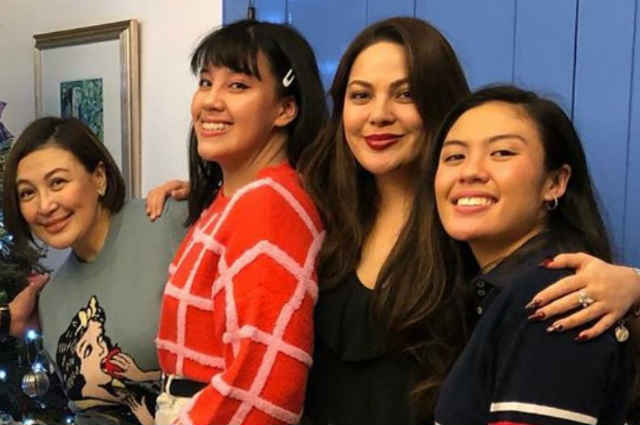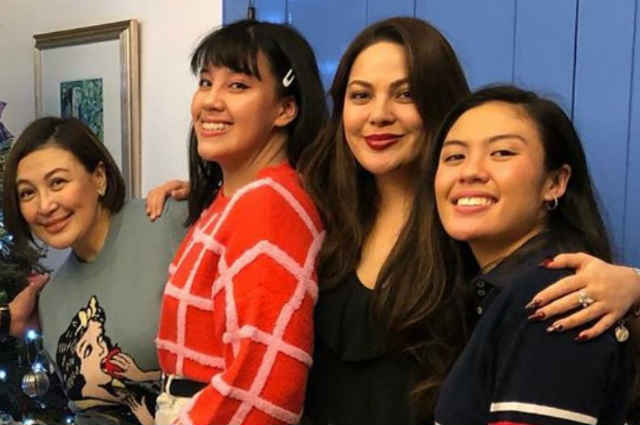 The Mega Star, Sharon Cuneta received negative comments against her recent post on her Instagram, @reallysharoncuneta. She re-posted a story shared by her daughter Frankie were siblings Kakie and Miel are tightly hugging each other, and she captioned it, "Awww…my two precious girls who are so close that it is enjoyable just watching them do stuff together at home, listening to how happy they are while talking. The pic on the left was taken when Kakie arrived home Dec.18 last year. The photo on the right was taken on January 19, just before Kakie left for NY. Both taken at the airport. Kakie has been calling Yellie her "baby Peanut" since Yeyie was in my tummy. These photos are so sweet. These are my loving, good-hearted girls who truly treasure me and our family. I am so proud to be their mother!"
Although it sounded very sweet of a mother, several followers noticed that Sharon is being unfair towards her eldest. One netizen frankly mentioned how the veteran actress throws shades to KC and people are noticing it.
==========
Related Stories:
==========
The post said, "Pasaring ka nanaman! Why do you always do that? Pag may tampo ka or galit ka you always make pasaring! Sa iba ok lang siguro pero sa anak mo and sometimes sa asawa mo rin! You are really dissapointing a lot of your fans ! Para kang si Kris sa kadramahan and worst than inday Barreto in breaking your OWN kids! Shut up ka na lang! Ka umay ka na!"
Others even say that it is very evident that Frankie is the favored child to the point that one follower commented like this, "For once please stop praising Frankie on your posts napaghahalata kasing among your children c FraNkie ang favorite child mo. Aminin mo man o hindi. Grabe yong psychological effect ng favoritism among siblings. More than devastating. Hindi ito simpleng pgcocompare. It can tear u apart. I reaLly wish & pray maTauhan ka sa mga pinopost mo sa social media. YOU ARE A MOTHER SHARON. U SHOULD BE THE ONE TO PROTECT YOUR CHILDREN."
Nevertheless, her loyal supporters were ready to defend her all throughout by replying against those bashers. It has been revealed that there might be a silent feud between Sharon and daughter KC. She once wrote on her social media account an open letter to her eldest daughter as a reply to her birthday greetings. Fans are wondering if both parties would soon speak about this issue.
(Photo source: Instagram – @reallysharoncuneta)