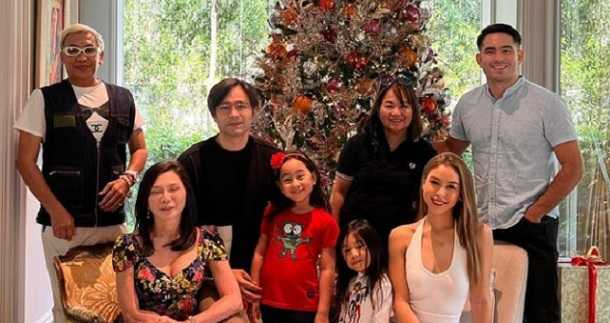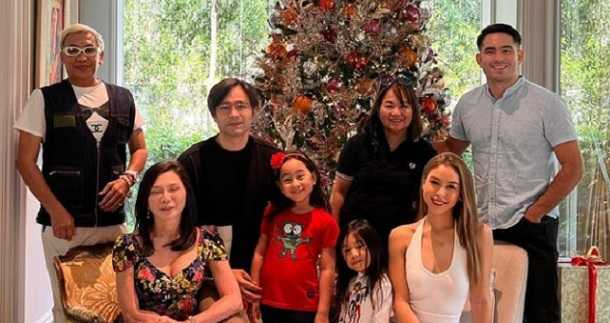 Actors Gerald Anderson and Julia Barretto paid Dr. Vicki Belo and Hayden Kho a visit in their home. It is a common knowledge to all that Gerald and Julia are close to Vicki, Hayden and Scarlet Snow.
Hayden posted a group photo behind a Christmas tree with the following caption:
"I hear bells. Christmas bells."
The caption prompted netizens to speculate if it is possible that Julia and Gerald will soon get married and were actually asking Vicki and Haydem to be their ninang and ninong?
Here are some of the comments:
– "Kukunin ninang at ninong"
– "Wow Wedding bells rinig"
– "Naku ppkasal na yta"
– "Wedding bells is coming too"
– "𝚂𝚑𝚎'𝚜 𝙶𝚘𝚛𝚐𝚎𝚘𝚞𝚜, 𝚐𝚘 𝙹𝚞𝚕𝚜, 𝚐𝚎𝚝 𝚝𝚑𝚊𝚝 𝚛𝚒𝚗𝚐 💍💍!!! 𝙱𝚊𝚐𝚊𝚢 𝚔𝚊𝚢𝚘: )"
(Photo source: Instagram – @dochayden)