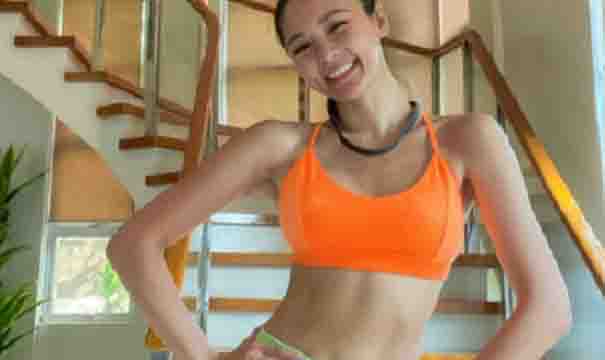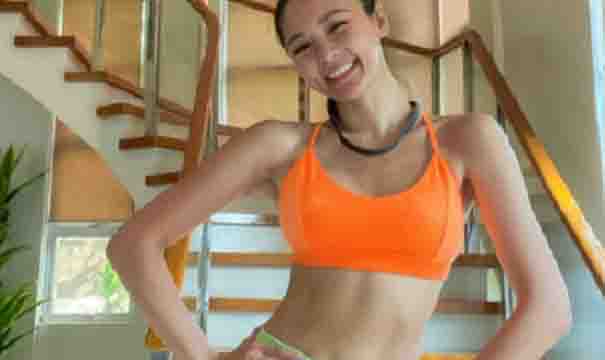 Fans and followers of Kapamilya star Kim Chiu expressed mix reactions over the latest photos that she shared on her social media account.
In her Instagram account, Kim shared several photos. In the photos, Kim showed off her toned body figure as she was seen wearing a workout outfit. Kim also shared that her legs are sore because she did another round of 5,000 jumps the other day.
""𝑻𝒓𝒂𝒊𝒏 𝒚𝒐𝒖𝒓 𝒎𝒊𝒏𝒅 𝒕𝒐 𝒃𝒆 𝒔𝒕𝒓𝒐𝒏𝒈𝒆𝒓 𝒕𝒉𝒂𝒏 𝒚𝒐𝒖𝒓 𝒆𝒎𝒐𝒕𝒊𝒐𝒏𝒔 𝒐𝒓 𝒆𝒍𝒔𝒆 𝒚𝒐𝒖'𝒍𝒍 𝒍𝒐𝒔𝒆 𝒚𝒐𝒖𝒓𝒔𝒆𝒍𝒇 𝒆𝒗𝒆𝒓𝒚𝒕𝒊𝒎𝒆." 🧡
Good morning everyone! Start your day with a smile and a good mood then the rest will follow!✨✨✨
Did another round of 5000jumps yesterday and now my legs are sore! 😅 i guess no pain no gain!😅🙈 happy wednesday everyone! Stay healthy!✅🧡" Kim wrote in the caption.
The said photos that Kim has shared caught the attention of netizens as they expressed mix reactions in the comment section. Here are some of the comments from the netizens:
– "Ohhh!!! So pretty and fresh😍 Happy wednesday. Keep safe and God bless you always🙏❤"
– "Grabe ang hot🔥😊😊😊.. Keep safe always miss Kimmy"
– "Ang pamatay na body..wooot,wooot…😍"
– "Ang laki ng buto mo sa may shoulder kim, hahaha para ka nang hanger sa buto mo. Payat ka nga hanger naman hahaha"
– "Pakiusap hindi mo kailangan ng ehersisyo ikaw ay manipis Para hindi ka mawawala"
(Photo source: Instagram – @chinitaprincess)