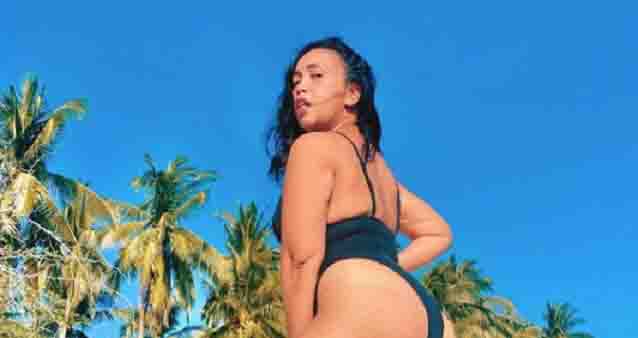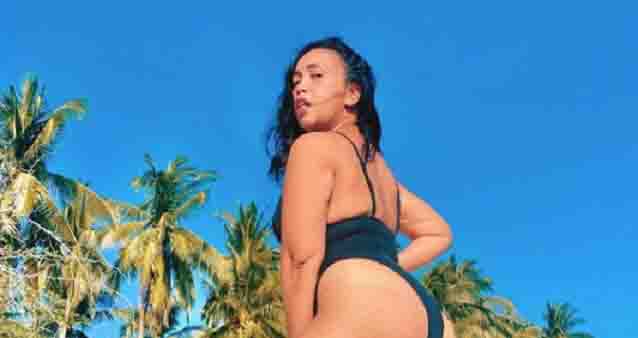 Fans and followers of singer actress Kakai Bautista were wowed and in awe over the latest photo that she shared on her social media account.
In her Instagram account, Kakai posted a beach photo of her. In the photo, Kakai showed off her stunning body figure as she was seen wearing a one piece swimsuit. It can be recalled that recently, she and actress Sanya Lopez visited actor Gabby Concepcion's resort in Batangas.
"🍑☀️🌊 𝙴𝚎𝚎𝚎𝚎𝚎𝚢 𝚑𝚊𝚋𝚊 𝚗𝚐 𝚋𝚒𝚢𝚊𝚜 𝚗𝚢𝚊𝚗 𝚜𝚢𝚊𝚊𝚊𝚊𝚊𝚊?!! 🤣 #𝚍𝚎𝚗𝚝𝚊𝚕𝚍𝚒𝚟𝚊 #𝙲𝚘𝚗𝚏𝚒𝚍𝚎𝚗𝚌𝚎𝚒𝚜𝚙𝚘𝚠𝚎𝚛 #𝙺𝚊𝚔𝚊𝚒𝚊𝚍𝚋𝚎𝚗𝚝𝚢𝚞𝚛𝚜" Kakai wrote in the caption.
Netizens expressed their admiration as they commented:
– "Sana ol gnyan kagnda katawan. ❤️❤️❤️❤️"
– "Manggagalaiti Ung mga bashers! 😁"
– "Penge po ng confidence ms.Kai❤️❤️❤️"
– "witweeew!!! laban na laban ka jan!"
– "Ayyy….. Ang sexy nyan???? Tumabi kayo…. May nanalo na…🔥🔥🔥"
(Photo source: Instagram – @ilovekaye)