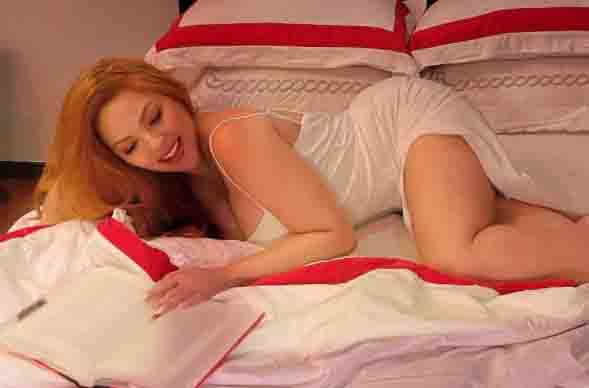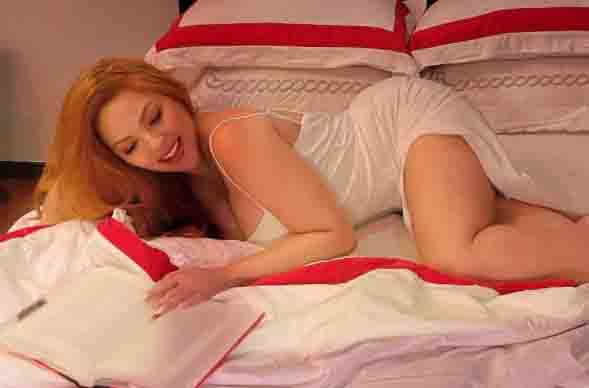 Fans and followers of actress KC Concepcion expressed mixed reactions over the photo that she shared on her social media account.
In her Instagram account, KC posted a stunning photo of her. In the photo, KC showed off her body curves as she was seen wearing a white night dress while she was on her bed. It appeared that KC was reading when the photo was taken as she was also seen holding a book.
"If anyone needs me, I'll be reading. Please… don't need me. 😜" KC wrote in the caption.
The said photo that KC has shared caught the attention of netizens as it went viral and drew mixed reactions. Many netizens expressed their admiration to KC. However, some netizens expressed their concerns. Here are some of the comments from the netizens:
– "Why don't you use your platform for the greater good?"
– "How i wish simple kc concepcion still the best. Nilamon na sya ng social media. Kardashian influence is strong. But still a fan of this lady😌"
– "It's no secret that men are drawn toward hot women. But men tend to respect women more who dress modestly"
– "Whats happening to you👀"
– "Advise of a Grandma hija PLEASE ATTIRE DECENTLY SO A DECENT PERSON."
(Photo source: Instagram – @kristinaconcepcion)