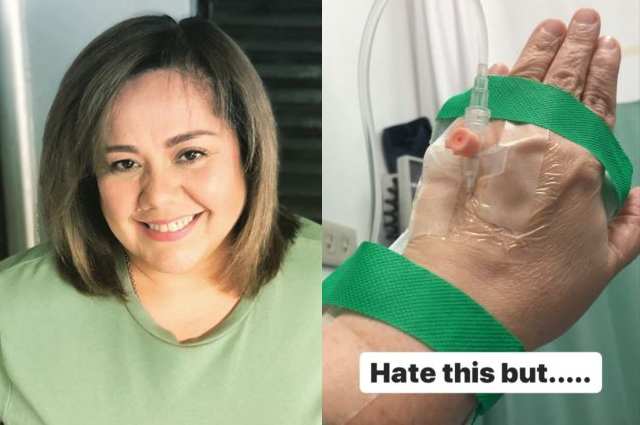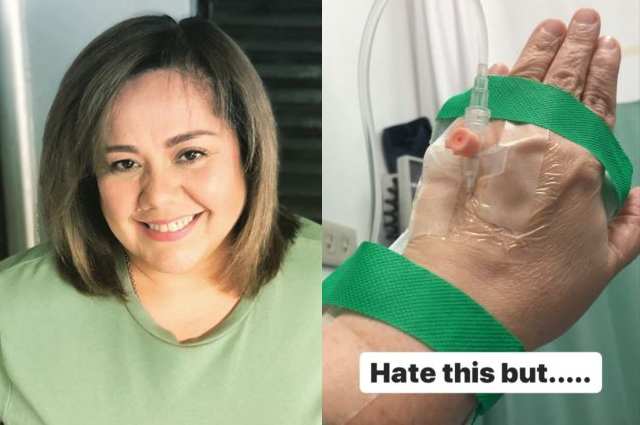 Actress and TV host Ruby Rodriguez was confined in a hospital, according to her daughter Antoinette Nicole. Toni posted on her Instagram Stories how she felt not being able to accompany her mom to the hospital.
"honestly, I am sad that my mom is taken to the hospital because I would always be the one to accompany here when these things would happen and now that I am here I can't be with her. I spent 20 mins crying because I felt guilty about not being by my moms side.
==========
Related Stories:
==========
please take care of my mommy @markino1029 I love you mom! Please take care of your tummy kasi! @rodriguezruby" said Nicole.
Ruby reposted the said message with a reply to comfort her daughter: "Baby im confined na, dont worry nabigyan na ako ng fast drip ng antibiotic"
In a Facebook post, Ruby shared that she experienced stomach pain and is now confied at the Manila Doctors Hospital.
(Photo source: Instagram – @rodriguezruby)