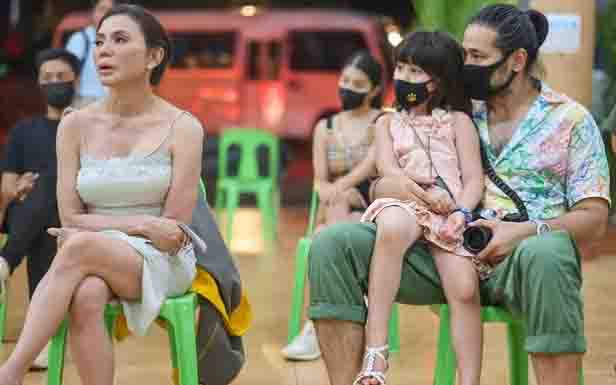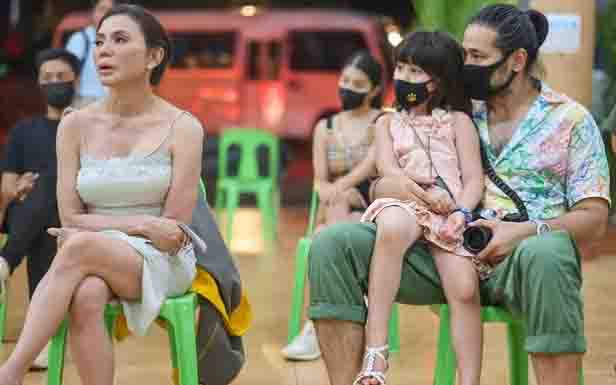 Scarlet Snow Belo, adorable 6 years old daughter of celebrated dermatologists Vicki Belo and Hayden Kho sent an explanation over the photo that she shared during her vacation in Bohol.
In her Instagram account, Scarlet posted several photos taken when they had a 'firefly tour' at Abatan River in Bohol. It can be recalled that recently, Scarlet together with her parents decided to have a 'travel bubble' in Bohol after she finished kindergarten.
"It's night time and we're out to visit the enchanted river of Abatan where magic fairy fireflies light up to let sad or lost people know that they're not alone. I think what they're trying to tell us is that when we love others—when we're always there for them—we bring a little light into someone's life and turn sad and bad days into happy ones." Scarlet wrote in the caption.
Scarlet also explained why in one of the photos, her mother Vicki was seen not wearing her mask while they were watching a show.
"Oh just in case you ask, Mommy wears her mask. No one is allowed not to wear a mask in our travel bubble. We just need to breathe sometimes or have our bubble family photos taken." Scarlet added.
(Photo source: Instagram – @scarletsnowbelo)