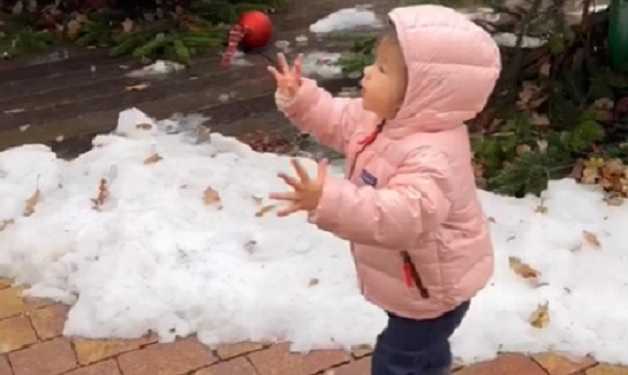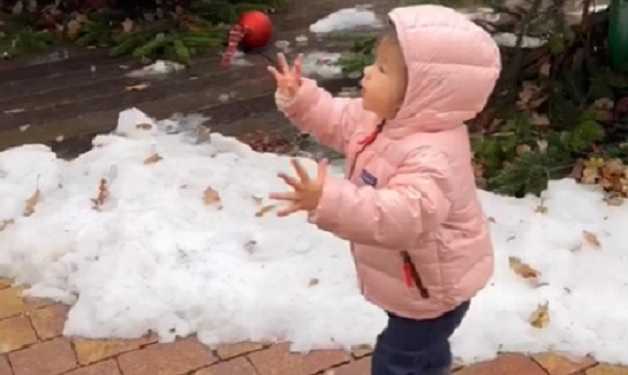 Baby Dahlia Amélie, adorable daughter of celebrity couple Anne Curtis and Erwan Heussaff captured the hearts of netizens once again over the video that Anne has shared on her social media account.
In her Instagram story, Anne posted a cute video of baby Dahlia. In the said video, baby Dahlia was seen having a great time as she was walking in the snow. Baby Dahlia also adorably said 'yehey' in the said video. It can be recalled that recently, Anne has been active in sharing photos and videos taken during their family vacation in Paris.
"That quick switch of momma tone of voice." Anne wrote in the said video.
The said video of baby Dahlia captured the hearts of netizens as it went viral. Netizens expressed their admiration as they commented:
– "❤️precious moment! Dahlia is so cute and smart girl! 💕💕💕💕"
– "Saya naman nian👩🍳"
– "Awwww she's soooo cute 😍"
– "Cuteness Overload Dahlia, she's enjoying the snow ❄️🥰💖😍"
– "Snow ⛄️ ❄️❄️❄️❄️❄️ enjoy your catching the snow sweet cute 🥰 face Dahlia ❤️🤗😘"
(Photo source: Instagram – @dahliaamelieee)