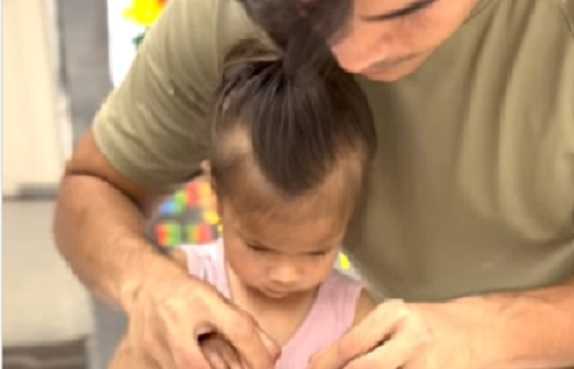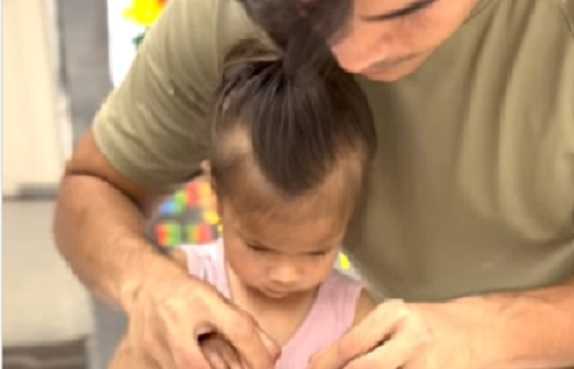 Baby Dahlia Amélie, adorable two years old daughter of celebrity couple Anne Curtis and Erwan Heussaff captured the hearts of netizens over the video that Erwan has shared on his social media account.
In Erwan's Instagram account, he shared a short video of baby Dahlia. In the said video, baby Dahlia looked like a 'little chef' as she was seen making pancakes. In the first part of the video, baby Dahlia adorable mixed the ingredients in a bowl with a little help of Erwan. After cooking, they also enjoyed their finished product.
"We are making 'a pancakes'
1 c. AP flour
2 tsp baking powder
½ tsp baking soda
1 tbsp white sugar
¾ cup ++ whole Milk
1 egg
1 tbsp butter
2 tbsp mascarpone
1 tsp orange rind
20ml lemon juice
She's after my job." Erwan wrote in the caption.
In the comment section, Anne can't help but expressed her admiration to her daughter as she wrote, "When your daughter cooks better than you 🤷🏻♀️🤦🏻♀️😂"
The said video of baby Dahlia captured the hearts of netizens as it went viral. Here are some of the comments from the netizens:
– "Chef Dahlia😍"
– "Bravo bb Dahlia!👏👏👏❤️❤️❤️"
– "Very good dahlia 😍"
– "You are so adorable Dahlia!🤗🥰❣️🥰❣️❣️🥰"
– "@erwan soooo adorable Dahlia 😍"
(Photo source: Instagram – @erwan)